I've been a dreamer my whole life.

Music, movies, highlight reels, quotes, autobiographies — I live to be inspired. I've daydreamed and imagined my way through my first 27 years.

I started creating videos because I was inspired by sports montages that I would see as a kid on ESPN. I didn't care so much about the game; I wanted to see the highlights. I wanted to see what people would still be talking about the next day. Slow motion shots, dramatic music — it was captivating. It became my mission to command an audience and make them believe that these athletes and these subjects on camera were larger than life. And somewhere deep down, I wanted to be like that one day as well.

My opportunity to do something like that came from the most unusual of sources given my upbringing on stick-and-ball sports.
Drag racing.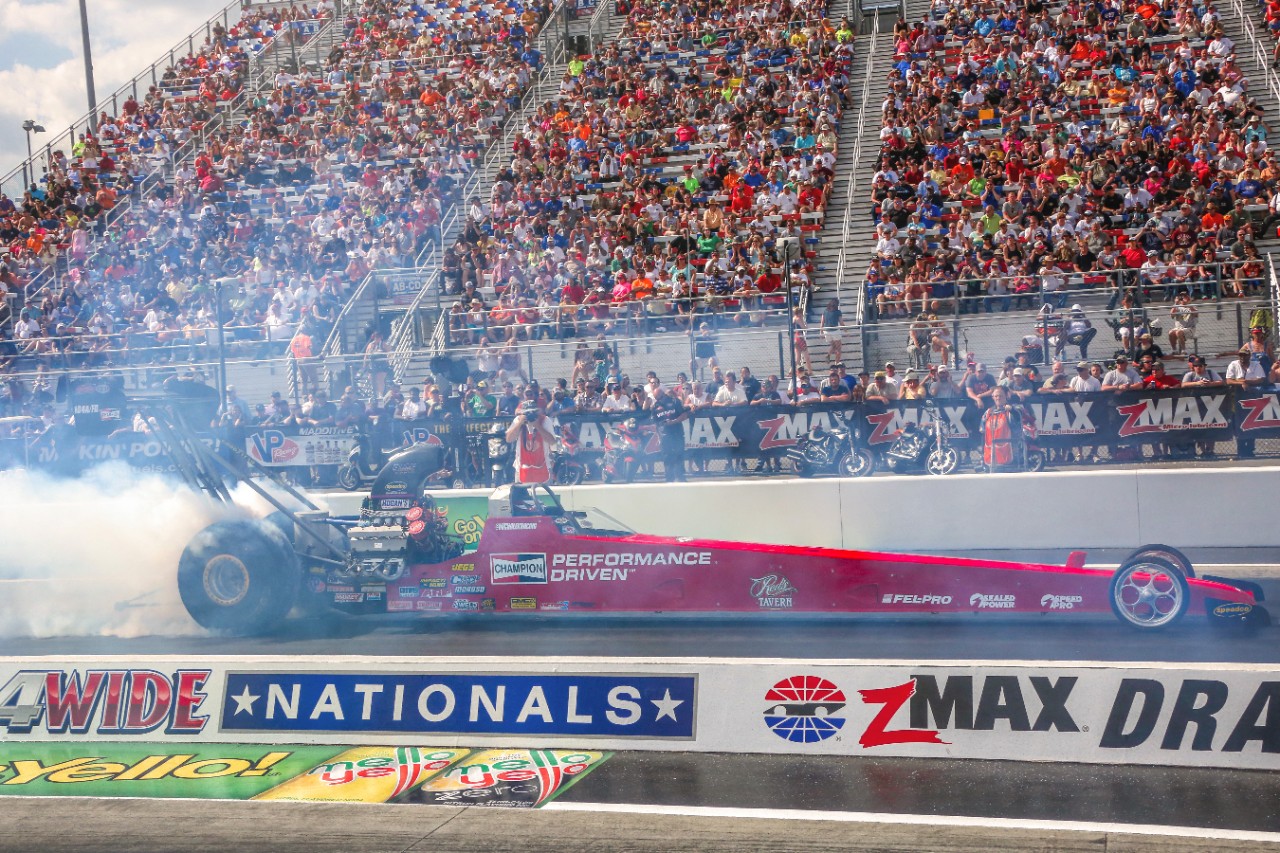 I didn't understand motorsports growing up. I didn't see the point and I certainly didn't want to waste time to go watch in person. But I attended an event in 2003 under the premise that I could go to a nearby amusement park to get an adrenaline fix (key point) and my life changed when I pulled into the parking lot of the IHRA World Nationals in Norwalk, Ohio to watch my brother, Kyle, work for Mark Thomas.
My immediate reaction after the first pair of cars went down the track: "Why on earth would anyone WANT to sit inside of a machine that essentially makes an earthquake when it launches off the starting line?"

The speed was unfathomable. The sound was unimaginable. The drivers were... insane. I couldn't believe what I was seeing, and feeling each time a car went down the track. I vividly remember having a conversation with my dad after each pass that there had to be something seriously messed up with anyone who set foot in a nitro car. But it was a legitimate spectacle, and at that moment I decided I had to document the sport because there is nothing on this planet that is more visceral.

What I didn't immediately realize was that during that evening of overwhelming awe, another dream was planted in my head that would begin surfacing in the coming weeks. Those drivers eventually didn't seem so crazy anymore. They became my superheroes - the guys I wanted to be. A desire to compete alongside them and prove that I belong in the sport has consumed me ever since.

Fast forward a few years later, and Kyle and I had rotated on-and-off with crew member duties on an IHRA Top Alcohol Funny Car team and an NHRA Top Fuel Dragster team while meddling around during off weekends in our Super Comp dragster. We were in a good spot, but we weren't where we aspired to be — behind the wheel of a nitromethane powered racecar.
But in October of 2011, a dream opportunity came along to put my two biggest passions together: drag racing and video production. My brother and I set off on a five-month journey that culminated in winning the inaugural Search for A Champion contest. The resulting funding, lessons, and eventual relationships changed our racing careers, and created the opportunities that are the sole reasons we're covering the quarter-mile at over 270MPH in an A/fuel dragster today.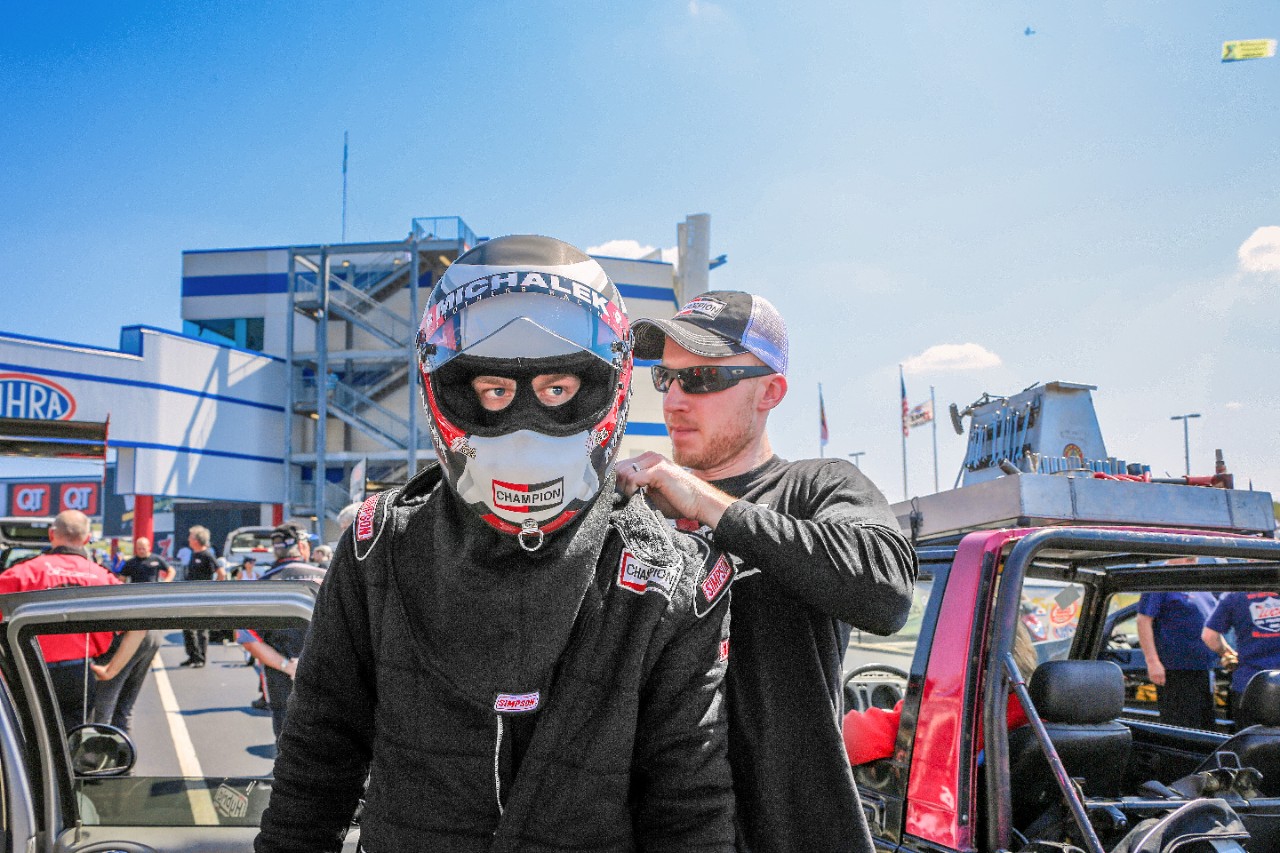 Since winning the Search for A Champion contest and stepping up to the fastest class of semi-professional racecars on the planet, a few things have happened. We have each had success behind the wheel of the Dreher Motorsports A/fuel dragster, we've added additional partners, and we've recently purchased our own Top Alcohol Dragster. Our team gained a sense of legitimacy the moment we put the Champion bowtie on the side of the car; we work every day to capitalize on it and take another step forward in the sport.
On a personal level, things came full circle for me when I was selected to be a part of the inaugural class of Drag Illustrated's 30 Under 30 issue for the most promising up-and-coming talents in drag racing. Being recognized alongside some of the racers that I've looked up to since the day I fell in love with the sport in Norwalk is humbling, and probably unwarranted. I got a late start in the sport and I've been trying to play catchup and prove I belong ever since. I'm still the same dreamer, but I've evolved into wanting to be the one who is inspiring people to want to get out of their comfort zone and chase something that seems unattainable.

When you're young and getting a start in something, you have an idol, someone to emulate.
What I've learned is that the best break free — they lead their own way.I want to be a part of the best that drag racing has to offer so I'm buckling down and going to work. No more fandom, just preparation. Failure, and dealing with failure, is part of being a champion. Preparation, not outcome, is what I'm focusing on. If no one out prepares me, the results will come. 

Get comfortable with being uncomfortable, keep chasing what you've always wanted, and make your own path. MBR is, and we'll see you in 2016.

    - Corey Michalek of Michalek Brothers Racing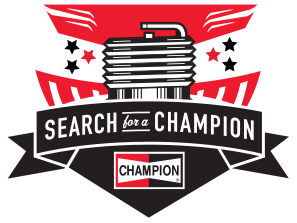 CONGRATULATIONS TO THE 2017 SEARCH FOR A CHAMPION GRAND PRIZE WINNERS
Champion would like to congratulate our 2017 Search for A Champion Grand Prize Winners: On the Track Grand Prize Winner Blake Brown and Off the Track Grand Prize Winner Derek Fetter.