Since winning the inaugural Search for a Champion contest in 2012, our racing careers have been propelled into overdrive due to the team support and financial backing we have received from Champion Spark Plugs. The "Performance Driven" mantra of #TeamChampion has been on full display as we have had staggering success behind the wheel of our Champion Spark Plugs powered racecar. 

Becoming a part of #TeamChampion single-handedly allowed us to take the next step in our racing careers as semi-professional NHRA Lucas Oil Series competitors in the 270MPH Top Alcohol Dragster class. It has been an honor racing with the Champion bowtie on the side of the car and becoming part of the brand's winning tradition. 
Notable accomplishments include:
• Michalek Brothers Racing took the field by storm and captured the event win at the 2014 NHRA 4-Wide Nationals in Charlotte, North Carolina
• Both Kyle and Corey wasted no time getting up to speed behind the wheel of the fastest semi-professional racing classification in the world by reaching the final round in their debut races
• Kyle and Corey have each smashed their career best Elasped Time and MPH records as #TeamChampion drivers
• Kyle: 5.39 / 263 MPH
• Corey: 5.317 / 272 MPH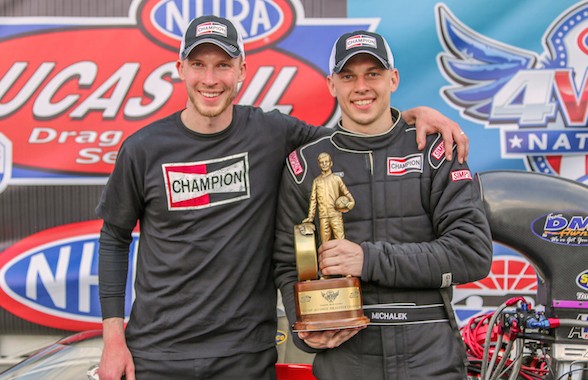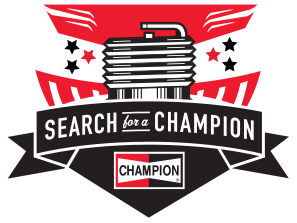 CONGRATULATIONS TO THE 2017 SEARCH FOR A CHAMPION GRAND PRIZE WINNERS
Champion would like to congratulate our 2017 Search for A Champion Grand Prize Winners: On the Track Grand Prize Winner Blake Brown and Off the Track Grand Prize Winner Derek Fetter.