EPIC SLOW MOTION DRIFTING
Road Race Engineering and SAG stunt driver Carl Rydquist prepares for the second round of the 2014 Formula Drift PRO Championship with close proximity tandem practice. Filmed by Magnus Persson with a Red Epic Camera.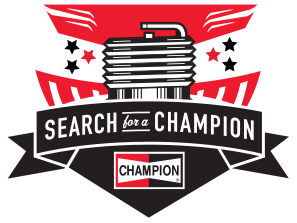 CONGRATULATIONS TO THE 2017 SEARCH FOR A CHAMPION GRAND PRIZE WINNERS
Champion would like to congratulate our 2017 Search for A Champion Grand Prize Winners: On the Track Grand Prize Winner Blake Brown and Off the Track Grand Prize Winner Derek Fetter.