My name is Alejandro Fernandez and I am a rallycross racer for #TeamChampion. Here's the story of my #ChampionLive takeover at Thompson Speedway Motorsports Park!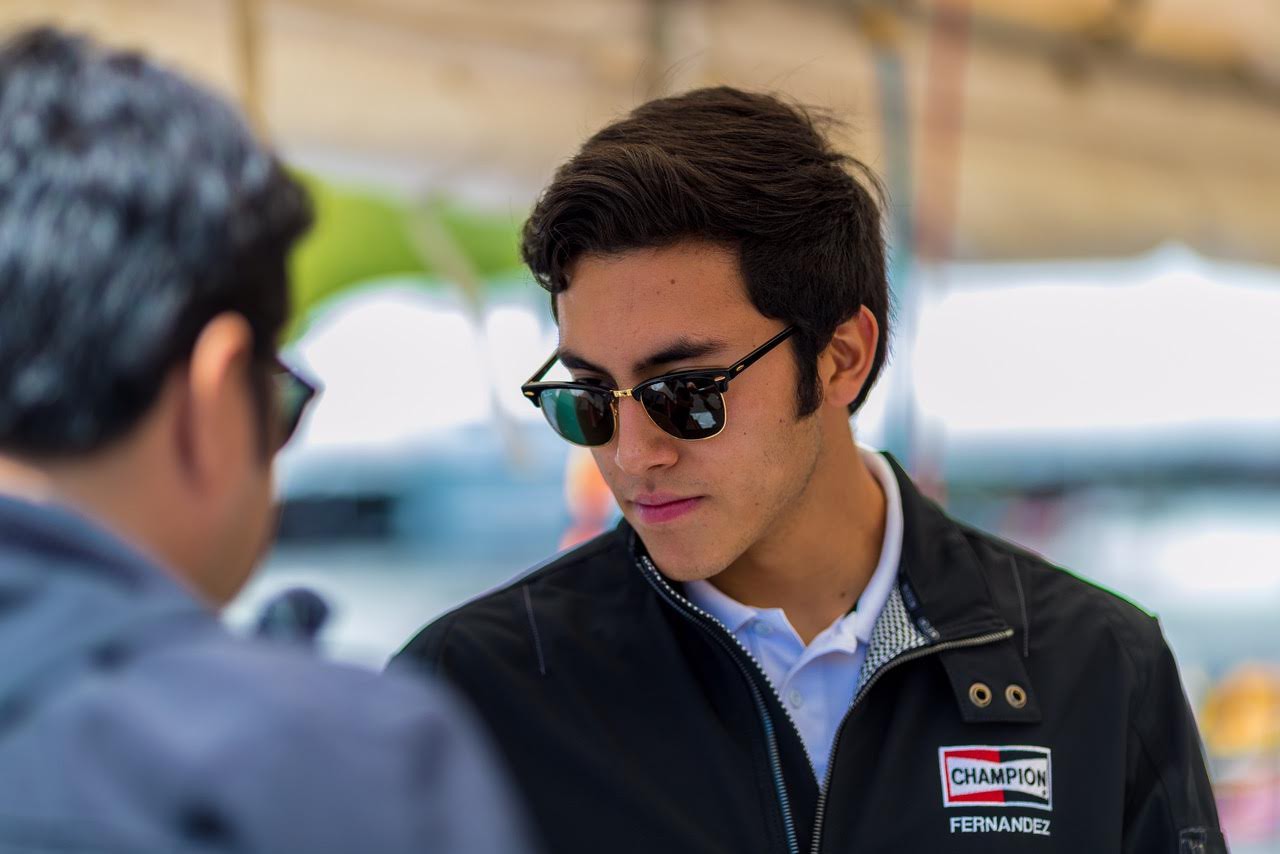 Pre-race pep talk
To give you some background, I have been racing since age 16. I started out with go-karts, and quickly switched to rally cars. Within the span of five years, I went from local club races, to regional events, to national races, to eventually becoming a professional driver competing internationally in Red Bull Global Rallycross. I race all-wheel drive rally cars with a high center of gravity, on dirt tracks with tarmac corners, as well as jumps. It's an intense sport.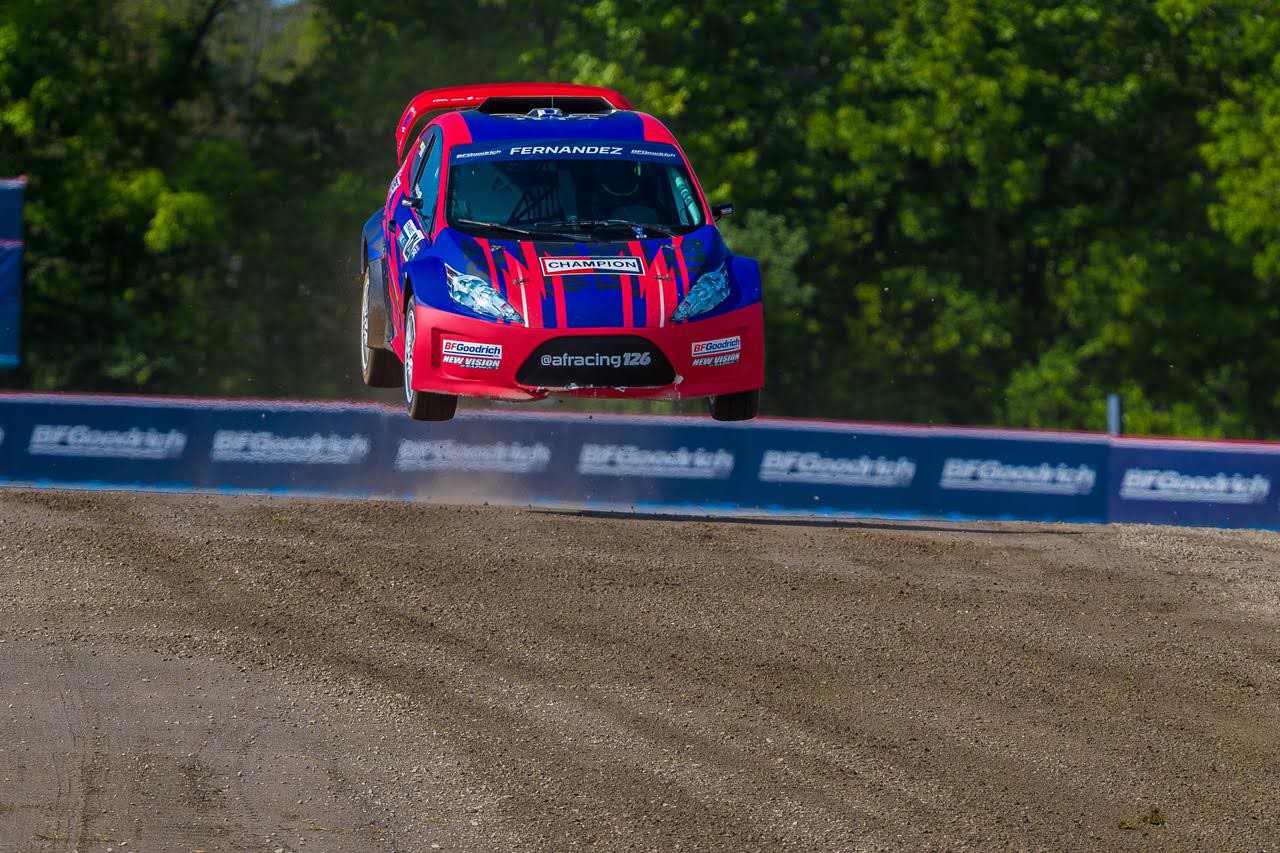 Catching some air
Just as my racing career started to take off, I was lucky to become a Search for a Champion finalist. Joining #TeamChampion has been an invaluable experience. The opportunity to do a Champion social media takeover allows me to connect with people and really help them understand my sport of rallycross racing. It's not every day you see a 600 hp Volkswagen Beetle ripping around a dirt track, so I did my best to explain.
Anyway, the race at Thompson Speedway Motorsports Park was a tough one. The track was very technical and fast, and it was very easy to get a puncture in the rutted corners as the weekend progressed. At one point in a heat race, three cars had to retire because of a puncture. We started out strong, but the track was rough, and so was our weekend after that. As a driver, it's frustrating when you have the speed to win, but things out of your control alter the results. For me, it was an electrical problem that forced me to retire within the first two laps of the main event.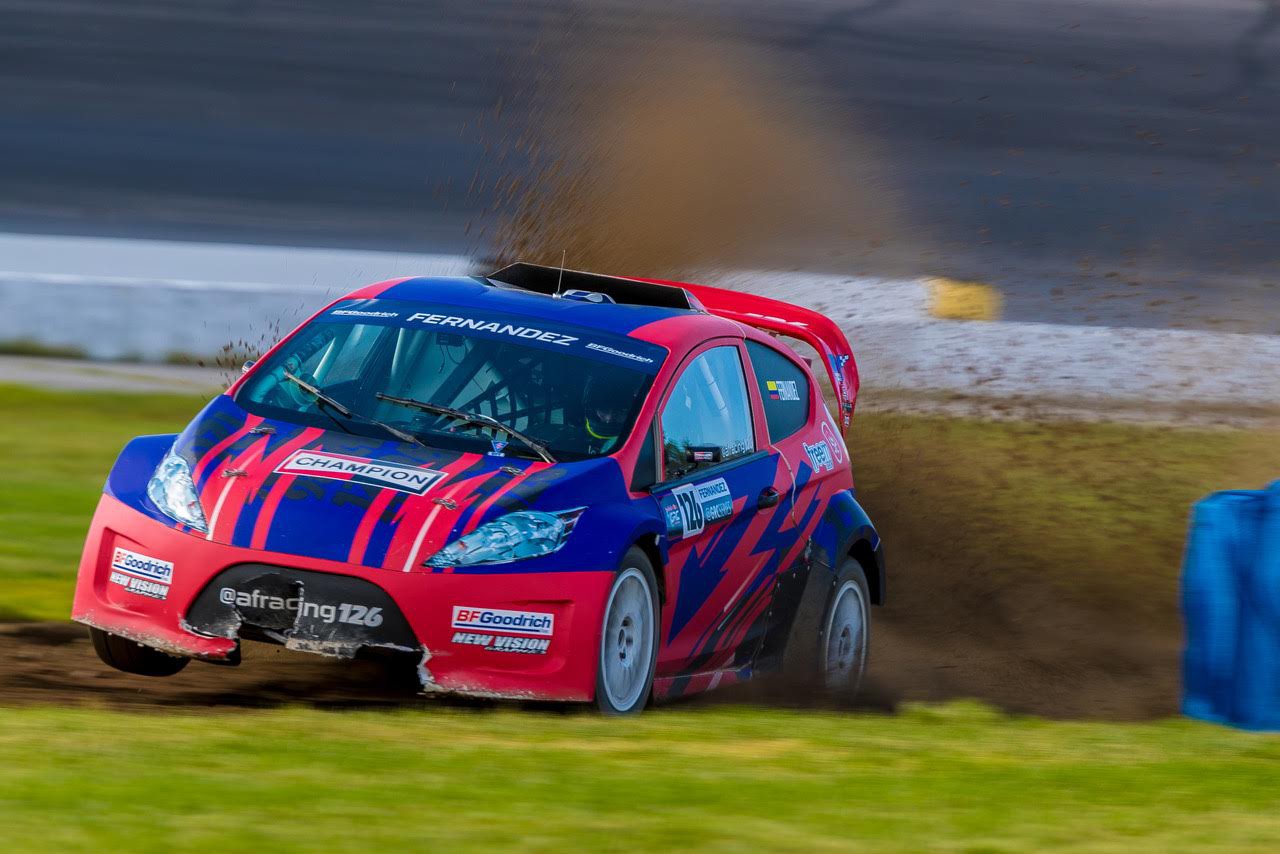 That's rallycross for you
Getting towed into the team's pit was frustrating. I debriefed with my engineers and mechanics about what happened and how to move forward. Eventually I calmed down and said to myself "I didn't have control over my electrical issue, but I do have control over how I can interact with fans." Being a race car driver is more than just being an athlete: you set an example for the people who look up to you. So, I chatted with the fans in the paddock and around our pit, who were all having a great time.
Now, as I prepare for the next round in Atlantic City, NJ, I look forward to representing Champion, focusing on my goals for the remainder of the year, and interacting with fans wherever I go.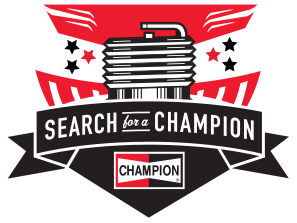 CONGRATULATIONS TO THE 2017 SEARCH FOR A CHAMPION GRAND PRIZE WINNERS
Champion would like to congratulate our 2017 Search for A Champion Grand Prize Winners: On the Track Grand Prize Winner Blake Brown and Off the Track Grand Prize Winner Derek Fetter.