My name is Blake Brown, and I am a dirt modified racer from Corbin, KY. I've been into racing my whole life, ever since I was an infant watching my dad race late models at our hometown racetrack. By age eight, I was driving a mini cup, and after six successful seasons in small cars, I moved into an open wheel modified to tackle the dirt ovals around Kentucky and East Tennessee. In just four seasons running the modified, I have won the track championship at Richmond Raceway in Kentucky, plus 19 feature races and 34 podium finishes.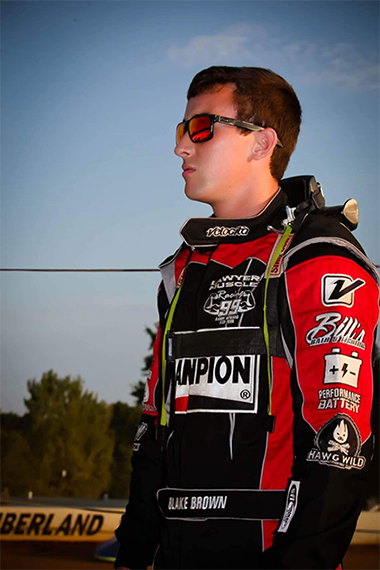 Carrying on the dirt car legacy
Winning the 2017 Search for A Champion contest and representing one of the biggest automotive brands has been a humbling experience. The $50,000 Grand Prize has afforded us the chance to race more often and on more tracks. Our Vic Hill Racing Engines powered modified is also following the Brucebilt Performance Iron-Man Modified Series in 2017 thanks to the help we received from Champion.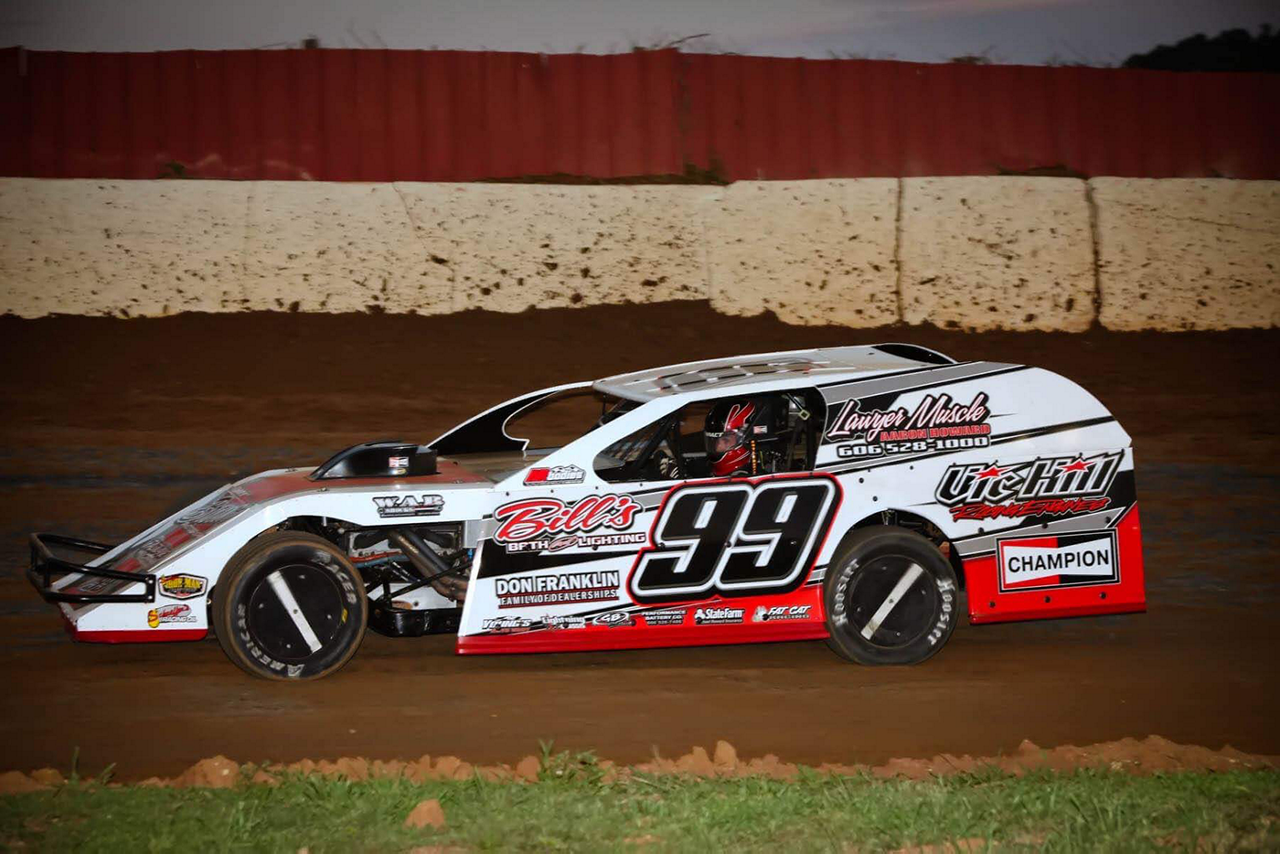 Putting on the heat at Tazewell
For Labor Day weekend, I hosted the #ChampionLive takeover at the high banked Bad Fast Tazewell Speedway in East Tennessee and Lake Cumberland Speedway a tight bullring in southern Kentucky. On Sunday at Tazewell, I qualified 4th out of 21 cars. After 20 laps on the wide open red clay, we came home with a solid 2nd place run. Monday morning we cleaned and prepared the fenderless mod and headed to Lake Cumberland. I qualified 5th out of 22. Again, I brought home a 2nd place finish.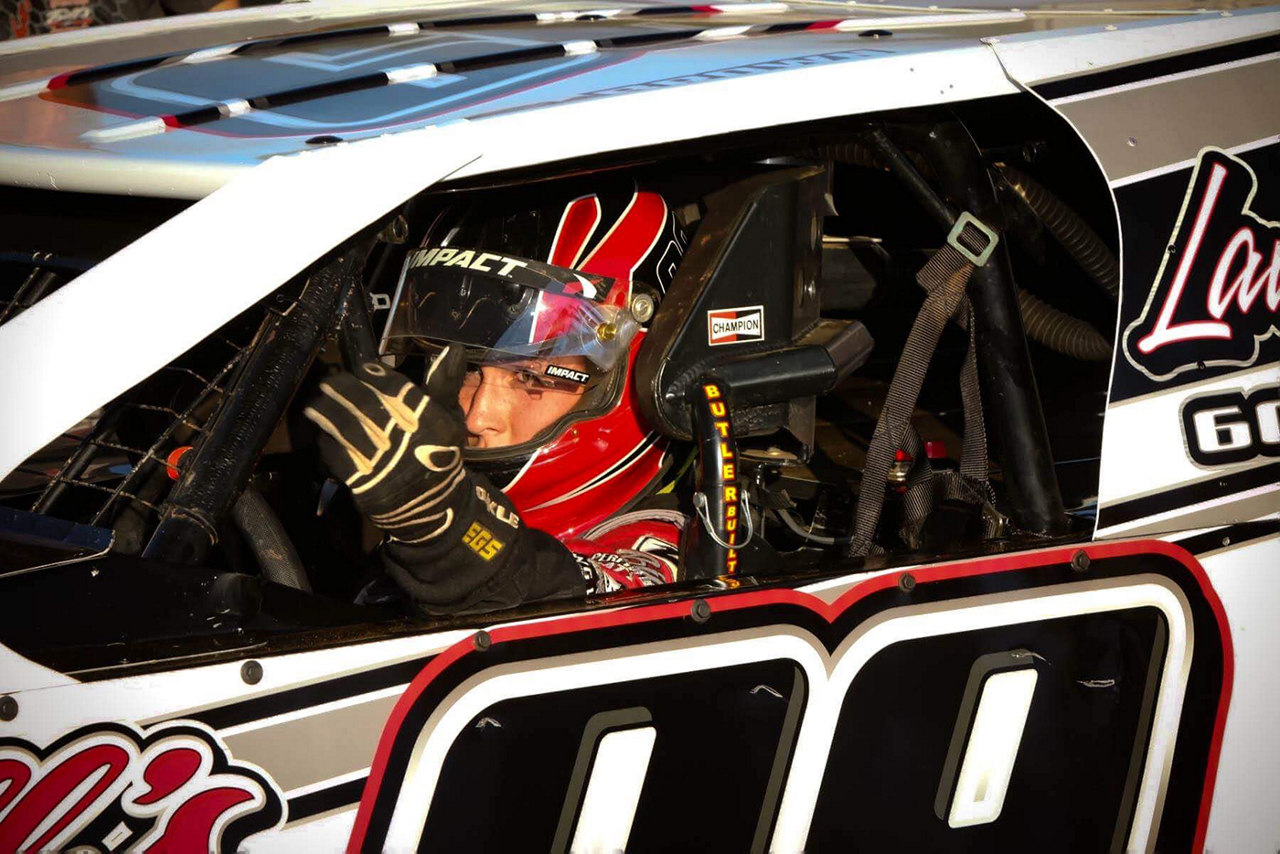 Thumbs up for solid finishes
Overall, it was a successful weekend for the race team and an absolute blast handling the #ChampionLive takeover.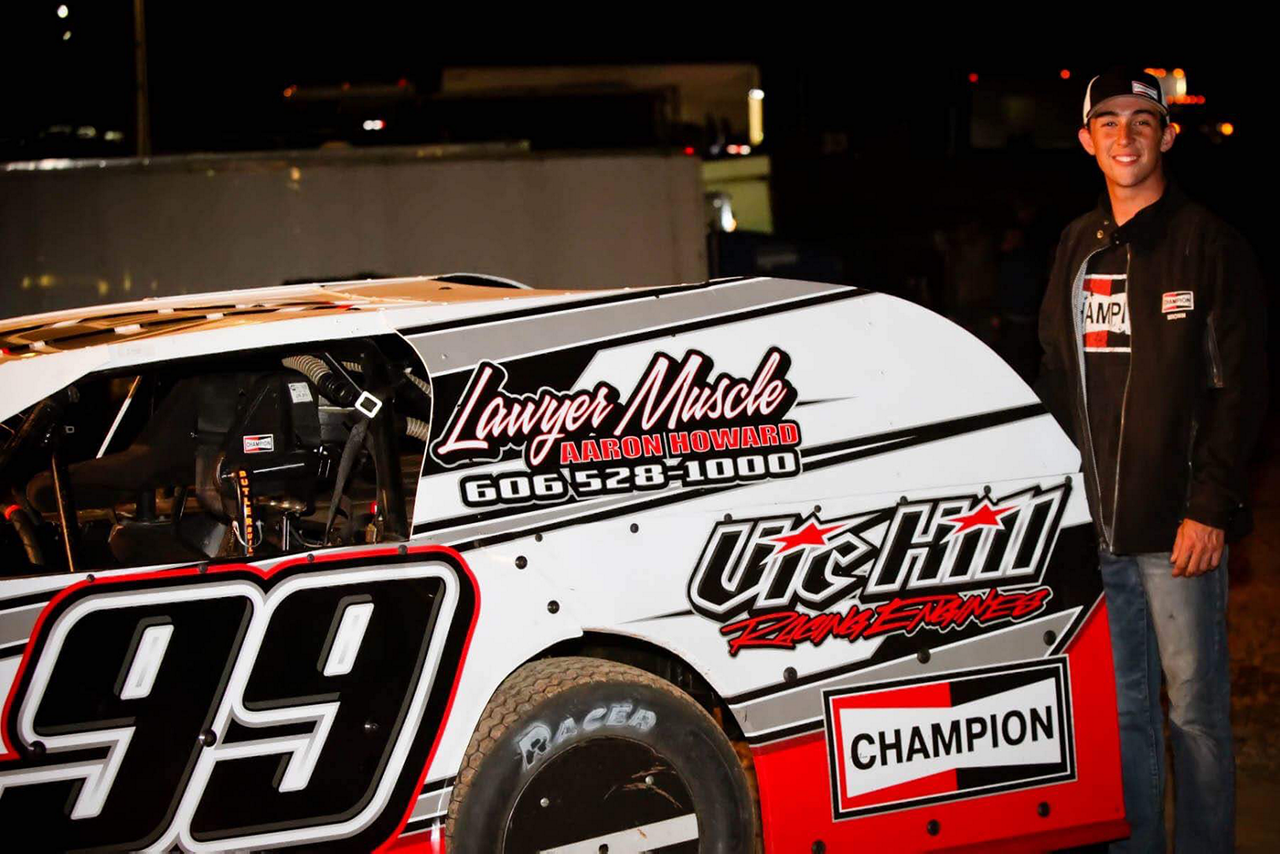 #99 and me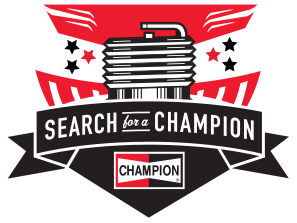 CONGRATULATIONS TO THE 2017 SEARCH FOR A CHAMPION GRAND PRIZE WINNERS
Champion would like to congratulate our 2017 Search for A Champion Grand Prize Winners: On the Track Grand Prize Winner Blake Brown and Off the Track Grand Prize Winner Derek Fetter.