My name is Caley Weese and I'm a drag racer, dirt late model racer, and snocrosser from Prince Edward County, Ontario. Growing up on a farm around tractors, snowmobiles, and all-wheelers, I got interested in racing at an early age. I entered my first endurance race at Brighton Speedway, our local 1/3 mile dirt track, at age 14, and Weese Racing was born.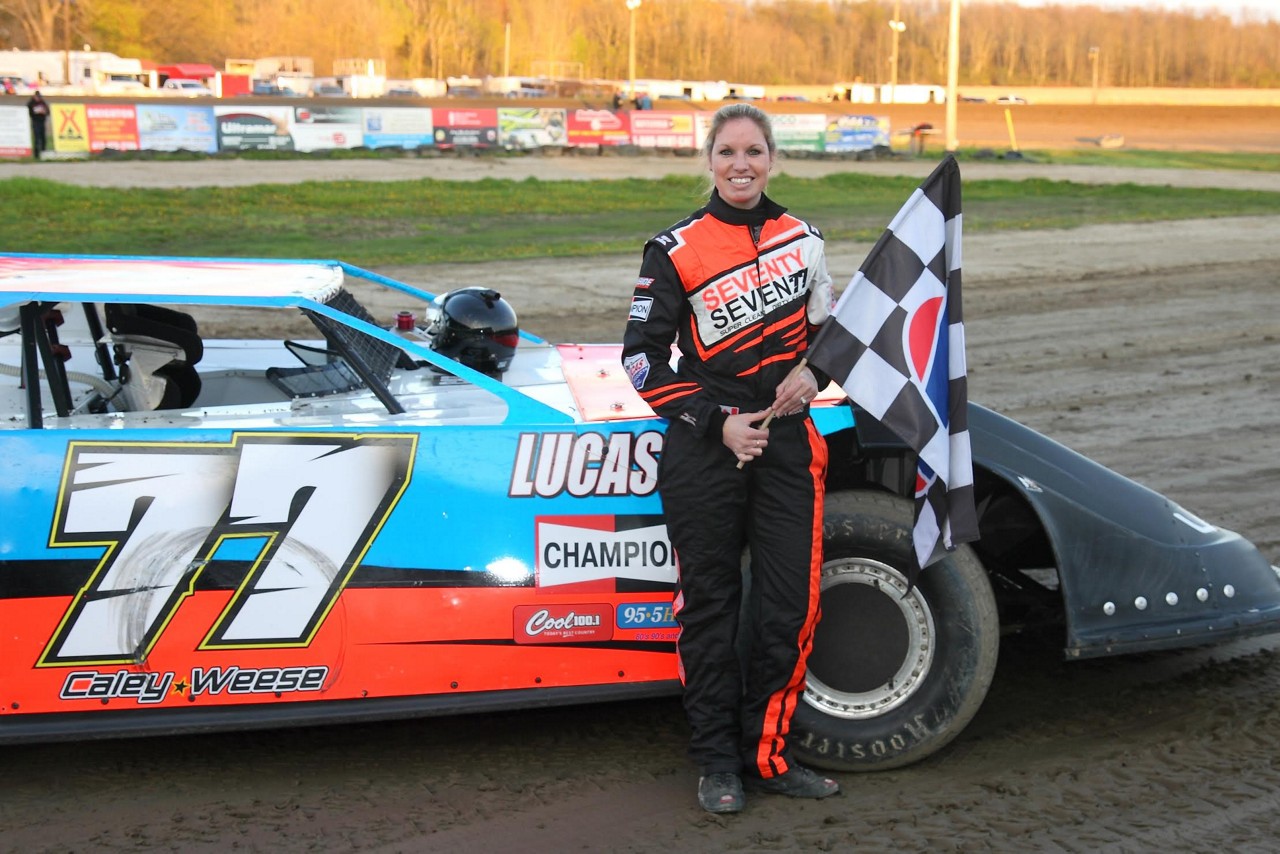 Me with #77
In 2003, my family and I started building and racing cars in various drag racing classes, including the Comp 4 division and Stock/Pro Stock. We later moved onto Late Models, especially when the new DIRTcar Pro Late Model class came out in 2010. I was one of very few females to ever compete in a WOO LM A Main event. Before I knew it I was racing every weekend in Canada and the US.
In 2014 our team was lucky enough to be one of the top 15 Finalists in the Search for a Champion contest. Being a part of Team Champion and working with these talented racers has been an amazing experience. Our partnership with Champion allows us to compete weekly in the Late Model division, as the only female dirt late model driver in the Northeast.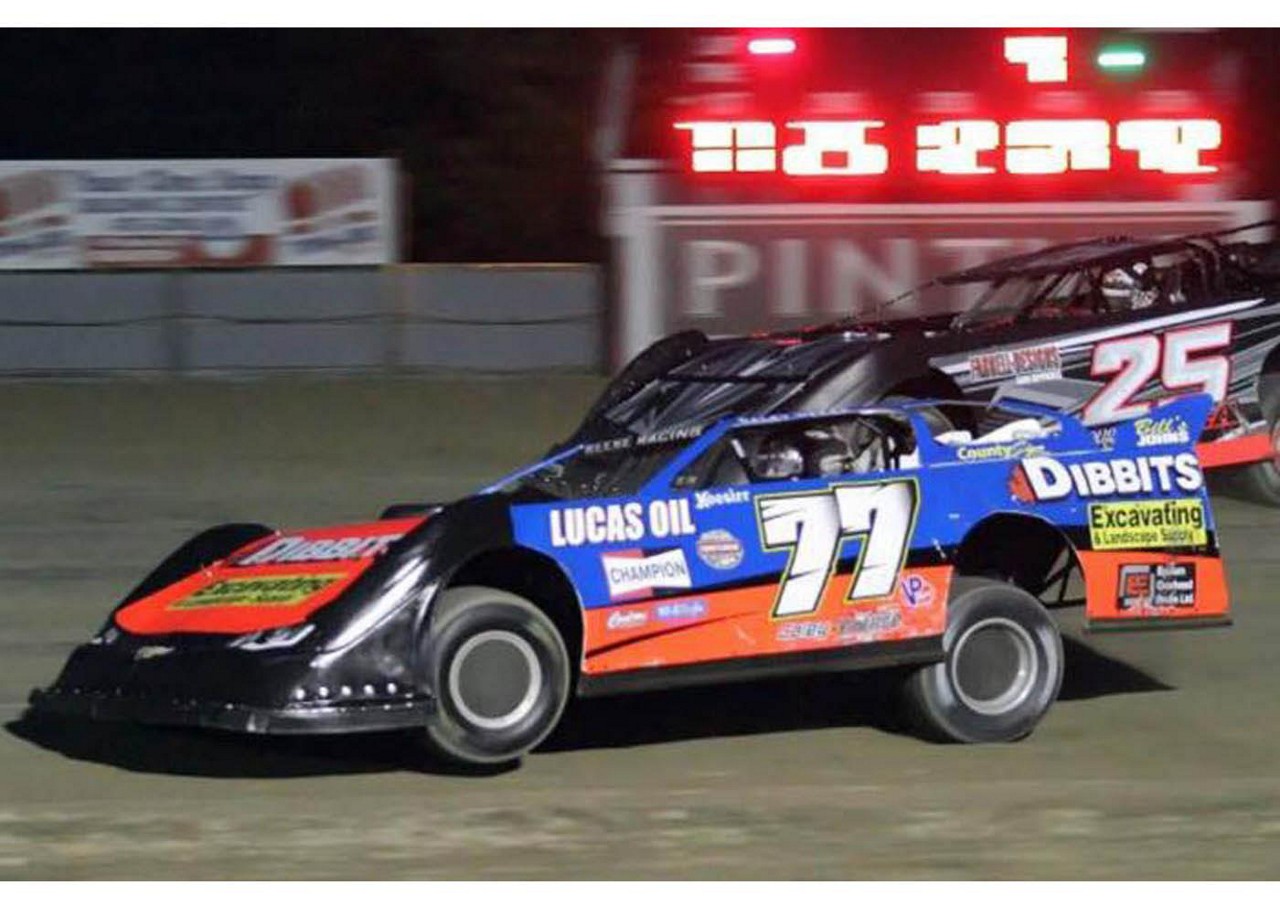 The heat is on!
In addition to racing, we take great pride in supporting the community and attend over 20 community events each year. The Weese Racing Anti-Bullying Campaign, now in its 6th year, has sold thousands of t-shirts to benefit our cause. On August 19th, as we kicked off our annual event at Brighton Speedway I was thrilled to do a #ChampionLive takeover. We had an amazing turnout, sold 700 t-shirts and took a giant crowd picture. As for the race, we won our heat race and finished 7th in the feature. Above all, it was incredible to share this special event with Champion's followers.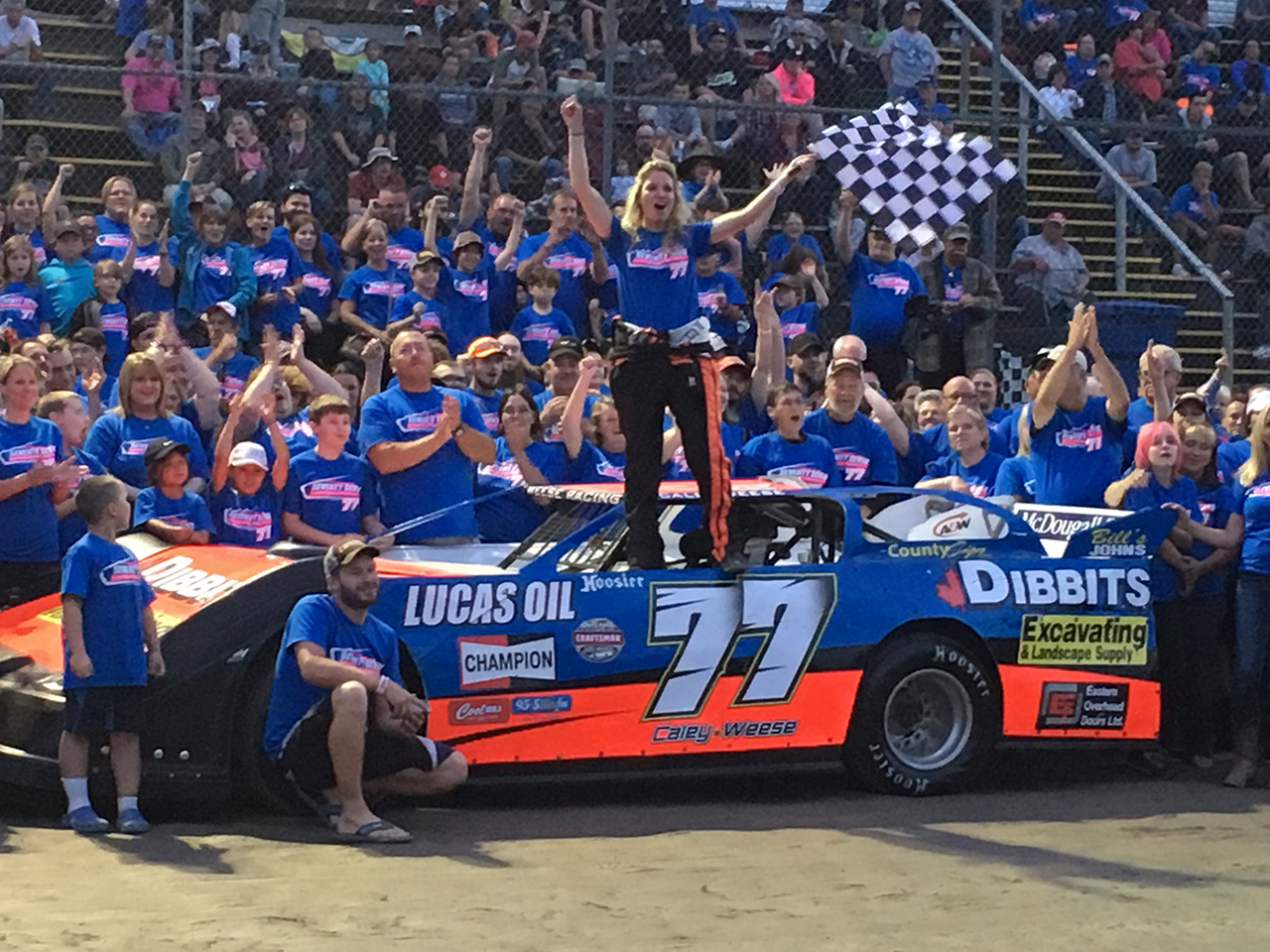 700 t-shirts sold and an awesome group photo!
As we look forward at the remaining weeks in our 2017 season we feel we are in a good place with our car and can't wait to see what our results entail. We also have a number of community events on our agenda which will be the perfect way to round the season.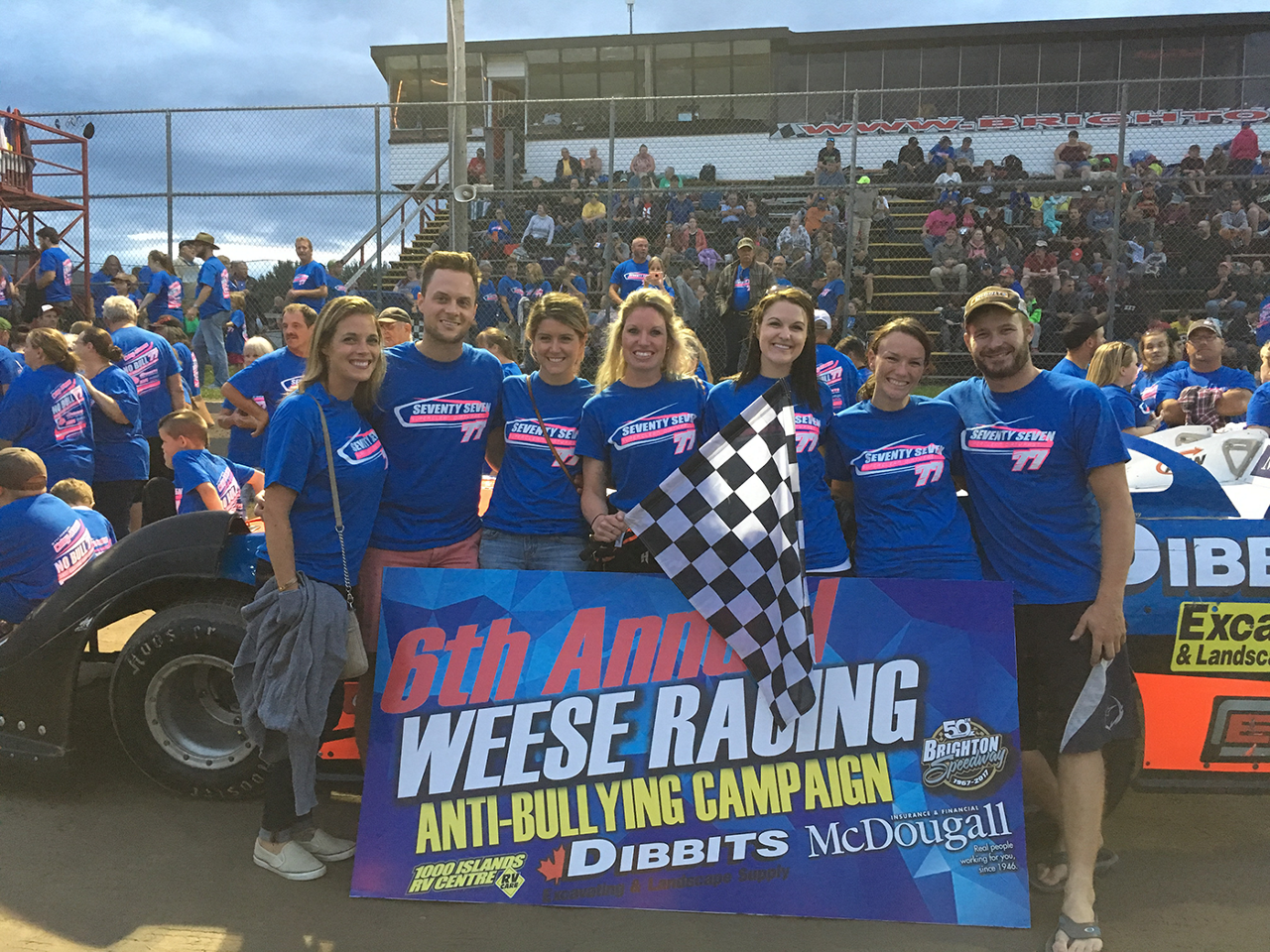 Another Weese Racing Anti-Bullying Campaign success!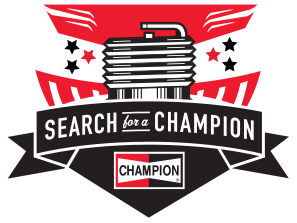 CONGRATULATIONS TO THE 2017 SEARCH FOR A CHAMPION GRAND PRIZE WINNERS
Champion would like to congratulate our 2017 Search for A Champion Grand Prize Winners: On the Track Grand Prize Winner Blake Brown and Off the Track Grand Prize Winner Derek Fetter.