My name is Carl Rydquist, and I capped off a superb touring season with my first podium finish at 25 Hours of Thunderhill at Thunderhill Raceway Park in Northern California.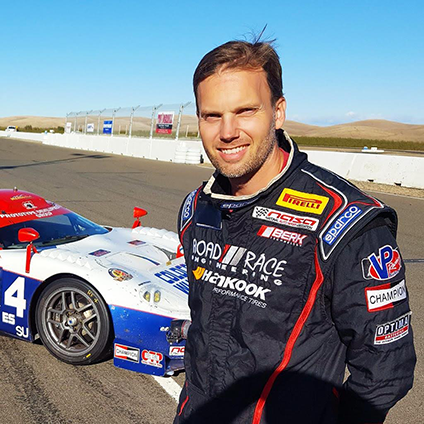 Getting ready for the ultimate endurance test: 25 Hours of Thunderhill
It's a true test of man, machine and our Champion-powered Factory Five GTM: owned, prepared and campaigned by the Prototype Development Group. It did not miss a beat. We went into the race after three months of preparation, focusing on just doing our own race and maximizing the strategy and tire choices without looking at the competition. Our mantra was that if we get a clean race with no contact or failures, we will end up high.
Starting off strong
Initially, we were just inside the top 10 on pure speed, but as the 25 hours counted down, it was clear that we were onto something really special. We held a solid 3rd in class and were moving between 4th and 7th overall after the long night of 14 hours of darkness. As other cars failed or crashed, we kept it tidy, until another car crashed into us, putting us in jeopardy of not even finishing!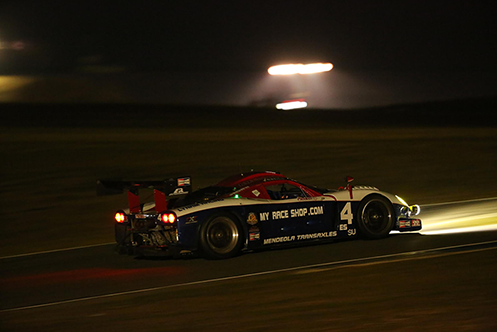 It's gonna be a long night
The car was quickly repaired, and it got a new wheel to replace the bent one. The alignment was a little off but I got into the car and with two hours to go we were down in 4th place. It was go time! Usually the fastest laps are set early in the race due to the nature of the intensity in the first stints, but ours came in the end. After half an hour I had captured 3rd and we spent another 30 minutes building a buffer lap in case we got a flat or bad luck with safety car deployment. The last hour was nerve-racking: we were just hoping the car would last the full distance. We couldn't catch 2nd or 1st on speed anymore, so it was just about finishing.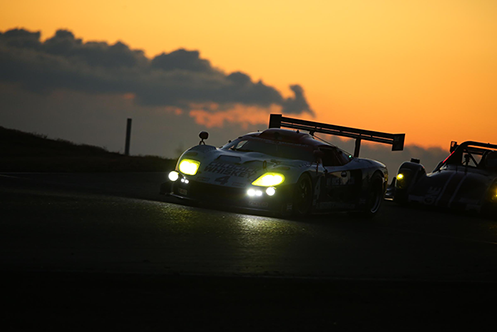 Good morning!
Finally, the checkered flag waved and we were not only 3rd in our ES class, we had also captured 5th overall. It was a really fantastic result considering the outright performance of the top cars and to get my first podium in the 25H tasted really sweet!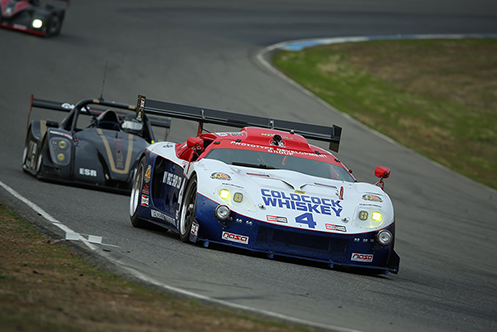 Held our own for a podium finish
After a great year, it is nice to relax and reflect, but it's also time to keep pushing for more great results. I am really looking forward to the 25H next year. We will need to develop the car and confirm the improvements during the 2018 racing season.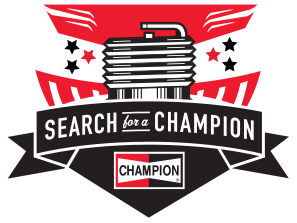 CONGRATULATIONS TO THE 2017 SEARCH FOR A CHAMPION GRAND PRIZE WINNERS
Champion would like to congratulate our 2017 Search for A Champion Grand Prize Winners: On the Track Grand Prize Winner Blake Brown and Off the Track Grand Prize Winner Derek Fetter.