My name is Cole Peschang and I'm a Go Kart racer. On July 5, 2018, I had the opportunity to takeover #ChampionLive as I raced in the Battle at the Brickyard at the Indianapolis Motor Speedway.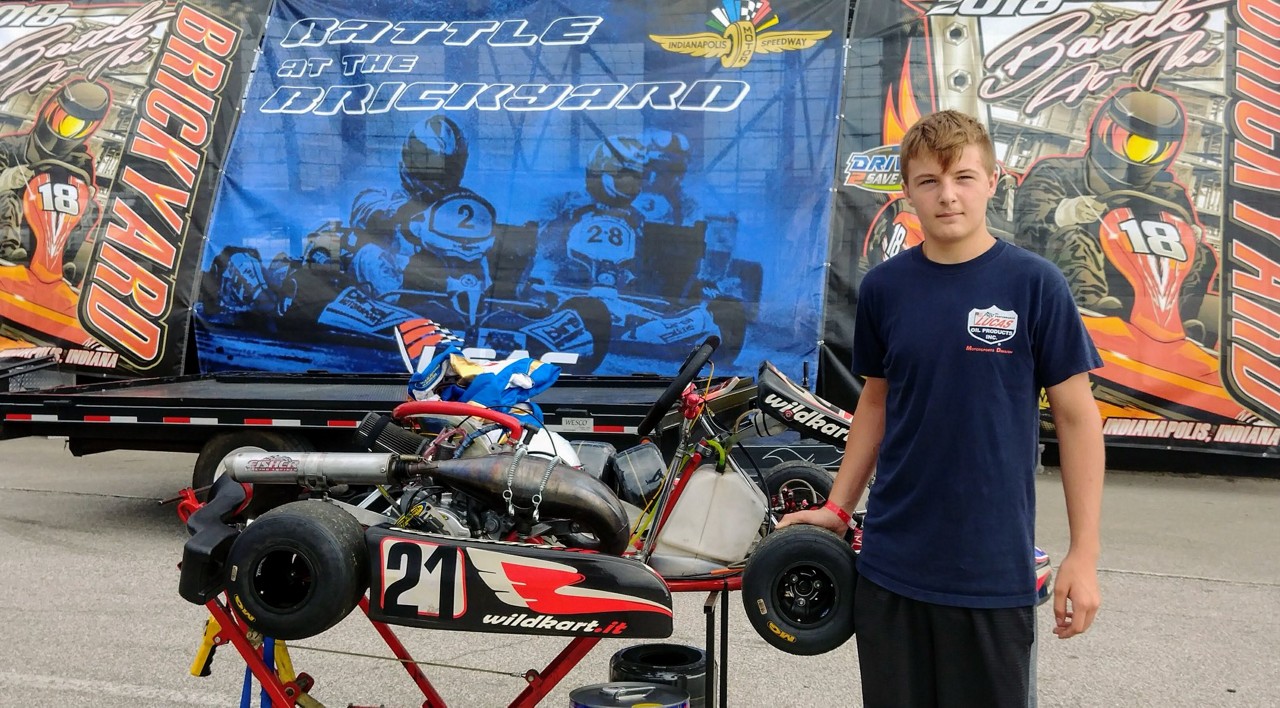 Arrived at Battle at the Brickyard!
My family and I arrived Thursday morning and went straight to the credentials trailer to get our passes and vouchers for tires, fuel, parking and more. We unhooked our trailer and walked down to the Indy Car Museum took a tour and then drove down to Nitro Alley, a street in Brownsburg, IN where many NHRA Top Fuel Teams are located. We stopped by the Morgan Lucas Racing Shop for a full tour of the facility and it was so cool.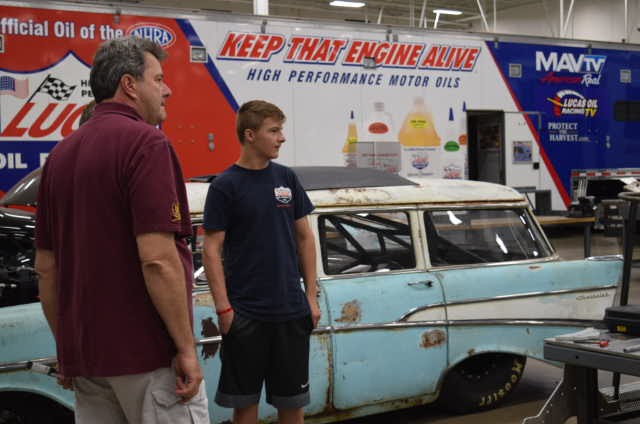 Touring the museum!
On Friday, we began the day with three rounds of practice. During my third round, a kart didn't notice me and hit me on the corner. There was nowhere for me to go on the track which caused my front brake rotor and my steering shaft to break. At that point, we were ready to pack up and head back home to Illinois. We didn't have spare rotors or a new steering shaft. Luckily a longtime friend came to our rescue with one of his spare frames and told us we could use the kart for the weekend. We switched everything over to the new frame but missed the qualifying round and had to start in the back during the first heat.
Getting ready for practice rounds!
During heat one, I started in thirty-second place and made my way up the eighteenth position. For the pre-final I had a great start after passing at least five karts. We arrived at the first turn and I was too close to the track edge when another kart pulled in my lane. I slammed on the brakes and lost my position. I was now in twenty-third place and fought my way to sixteenth by the end of the heat.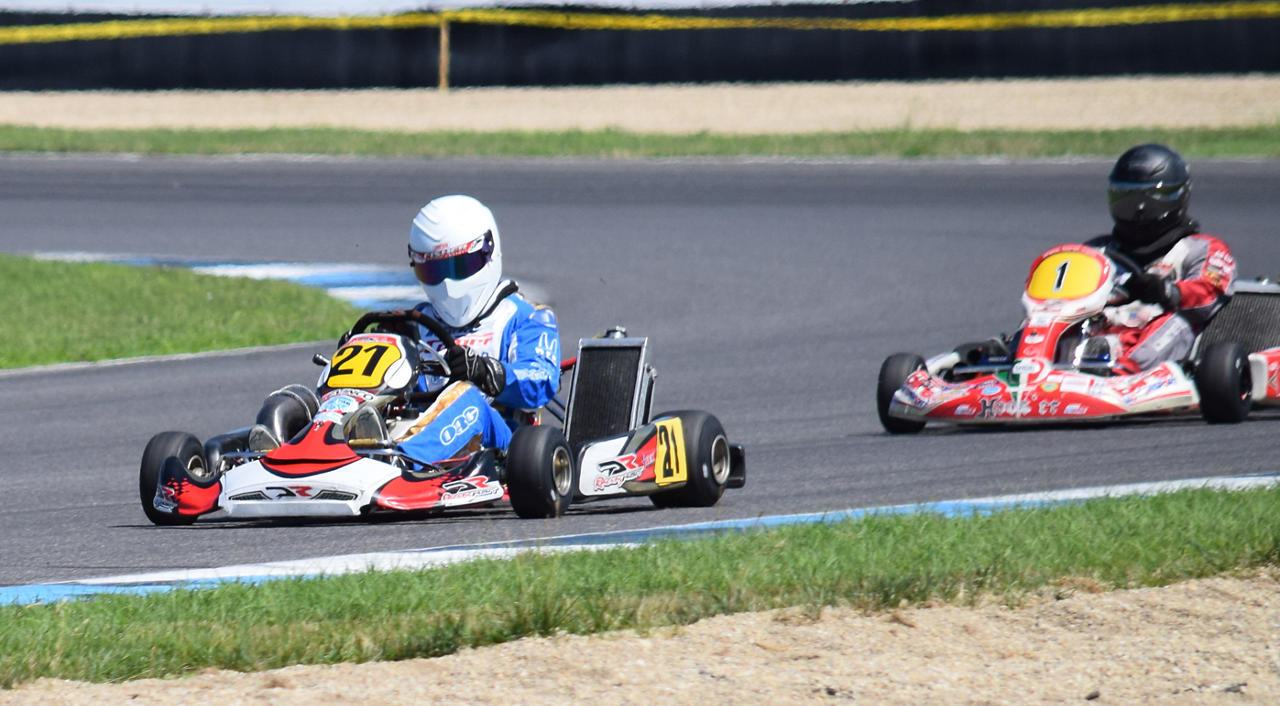 Racing on Sunday!
For Sunday's final, I passed several karts only to be driven off the track during turn one and ended up finishing in eighteenth place. Overall, I had a great weekend and learned so much from racing with adults. This was my first time in a shifter kart, and to finish eighteenth, I feel good about my results.
Throughout the weekend, my dad spent most of his time in the emergency room. Between my grandpa, mom and family friends, we worked together to get the kart on the track, so I could finish the weekend!
My first Battle at the Brickyard was an adventure and I can't wait to go back in 2019!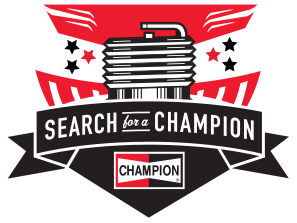 CONGRATULATIONS TO THE 2017 SEARCH FOR A CHAMPION GRAND PRIZE WINNERS
Champion would like to congratulate our 2017 Search for A Champion Grand Prize Winners: On the Track Grand Prize Winner Blake Brown and Off the Track Grand Prize Winner Derek Fetter.