My name is Joey Frasur and I am a Super Modified Truck Puller for #TeamChampion. I also race for my family's truck and tractor pulling team, Petro Motorsports. Growing up in a tractor pulling family, I've been involved in the sport since I was 11, and competing since 18. By nature I am very competitive and stats-obsessed, which means I'm always keeping score and staying on top of numbers and trends. I am a two-time National Farm Machinery Show Champion, an Enderle Pull-Off Winner, NTPA Rookie of the Year in 2013, and have won six NTPA Grand National events.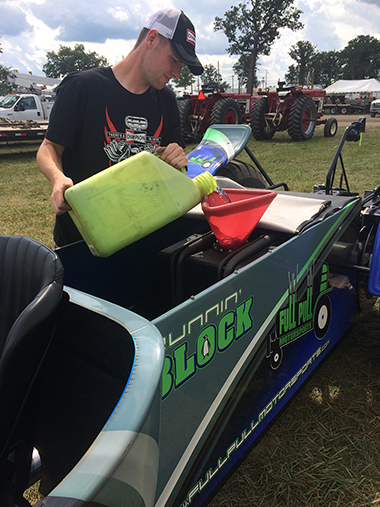 Fueling up for the NTPA Grand National pull
In 2015, I entered Search for a Champion contest. I got to work and produced a video that was among some of the first submissions for that year. I ended up being one of the 15 finalists that were voted to become part of #TeamChampion. From there, my experience as a #TeamChampion driver and representing Champion Auto Parts has been incredible. Champion Auto Parts has been great to us, and we've been lucky to be featured in a bunch of their promotions.
I did a #ChampionLive social media takeover on August 5th for the NTPA Grand National pull in Wapakoneta, OH. Going into the event, I was coming off a couple of finishes that I wasn't exactly thrilled about, but we worked on my truck and made some fixes the day before, so I was excited to see if it would improve its performance.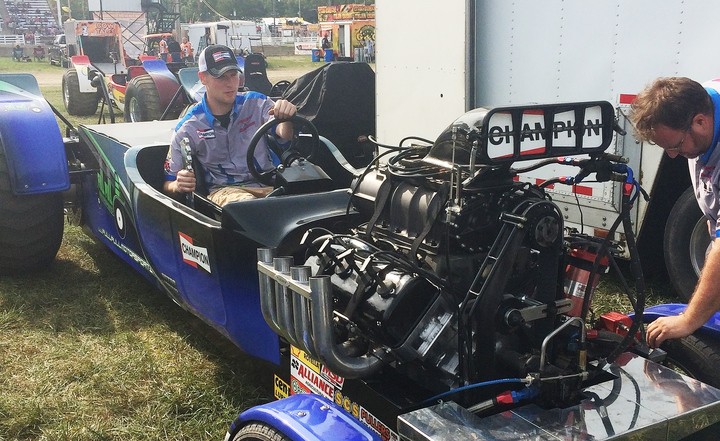 In the cockpit, ready to go
I started my #ChampionLive takeover the afternoon before the event, and had my girlfriend take the photos. Some fans and kids visit our hauler. While they were there I showed them my truck and answered questions, which was great! Then it was time for the pull to start. So we got ready and headed for the track. I was in the middle of the lineup, and had the chance to watch several trucks ahead of me, which can be beneficial. I made my pass and came to a stop at 302 feet, which in the end was worthy of an 11th-place finish out of 24. My pass was promising: the truck showed a lot more potential in terms of how it behaved previously. Overall, it wasn't a bad night at the track and I was happy to see a good following of my #ChampionLive takeover.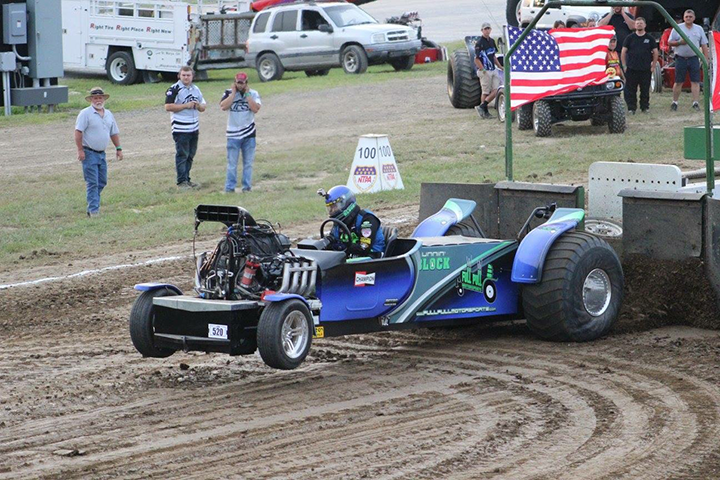 Though I finished 11th, the truck shows promise
For the rest of my season, I am hoping that we can keep moving my truck's performance in the right direction so I can win some pulls, become more consistent, and hit the ground running next year for the Grand National Championship in 2018. I will admit that this year hasn't been what I was hoping for, but there is a lot of fight left in me and I won't give up.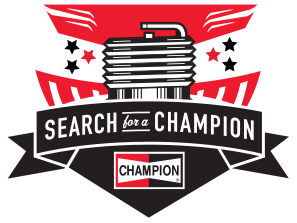 CONGRATULATIONS TO THE 2017 SEARCH FOR A CHAMPION GRAND PRIZE WINNERS
Champion would like to congratulate our 2017 Search for A Champion Grand Prize Winners: On the Track Grand Prize Winner Blake Brown and Off the Track Grand Prize Winner Derek Fetter.