My name is Philip Thompson, and I drive Dirt Late Models on the Fastrak National tour. I became a member of #TeamChampion this season and I've been enjoying every minute of this great opportunity.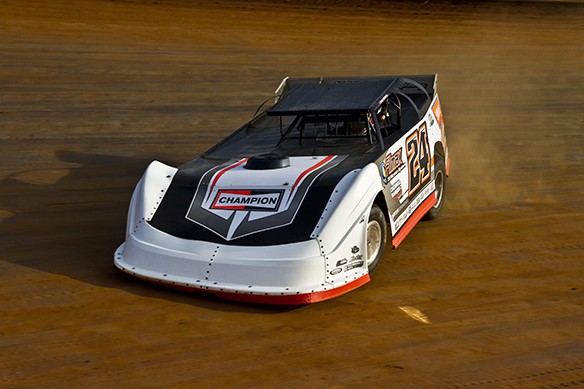 Catch my drift?
A little backstory: I grew up around dirt track racing thanks to my stepfather. After wrenching on his cars for several seasons, we purchased my first car when I was 16. We found immediate success, winning two races and taking third in points for my first full season in a Classic car, circa 2007. After a three season stint as a local Late Model crew chief, I got back behind the wheel full-time in 2013. From then to 2015, we won 41 races and a track championship in Classic cars. We decided it was time to move into Dirt Late Models in 2016 and we put together a successful rookie season regionally.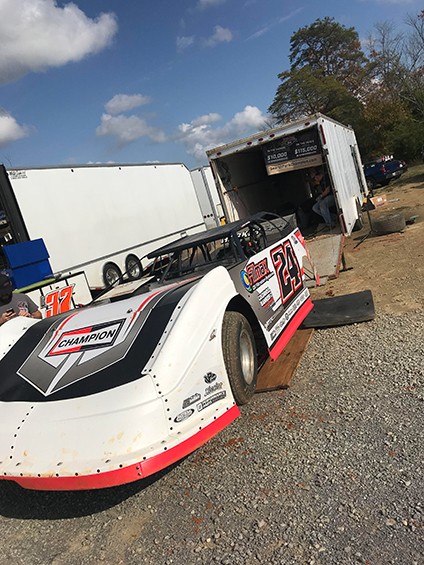 Ready to hit the dirt
A big help to my career was the Search for A Champion contest. Before entering, I had been aware of it for some time, but I never took part. Then, my good friend, Chris Ferguson, took the Grand Prize in 2016 and after talking to him, I knew I had to take part this time. That turned out to be one of my best publicity decisions in my racing career. Champion gives our team an amazing opportunity to gain exposure, share their stories, learn, and grow from the whole experience.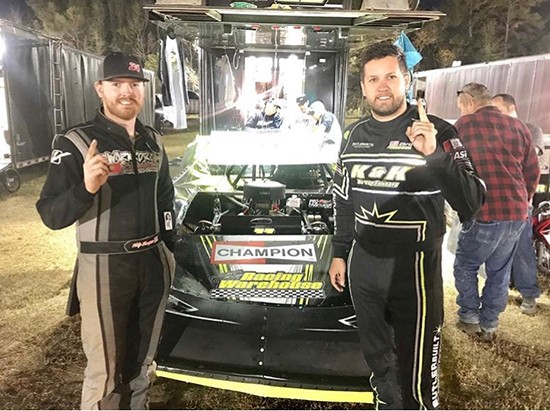 Me and Ferguson
This season, we took on the Fastrak National Crate Series, with the help of #TeamChampion. November brought the season finale of the touring series at Screven Motorsports Complex in Sylvania, GA, my second visit there. We were selected to do our #ChampionLive takeover at this event. Initially, we struggled to find the handle on the first night. We qualified 20th out of 30, but later found some speed in our heat race. We started 23rd and ended with a decent 19th place finish. But the good news came from the fact that we had officially clinched the rookie of the year for the National Tour! Cell reception was minimal, so my takeover didn't go as well as planned, but we will try again soon.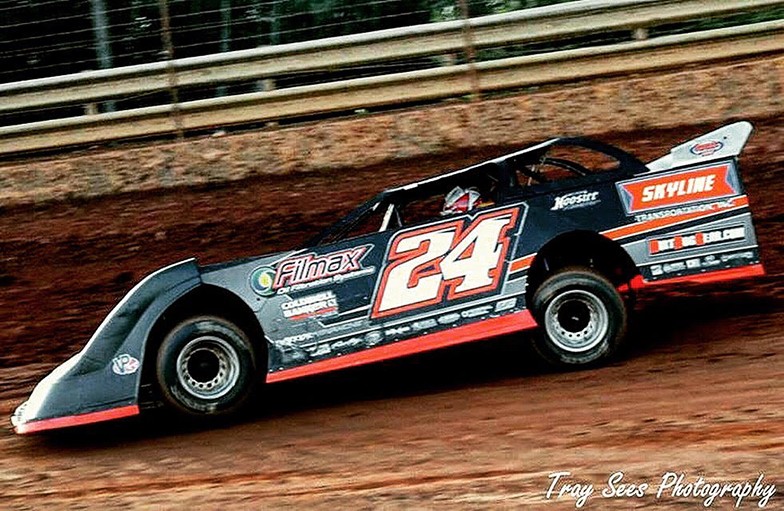 Doing my thing in #24
I'm blessed to be a part of this great team of racers and I'm looking forward to what the future holds with #TeamChampion!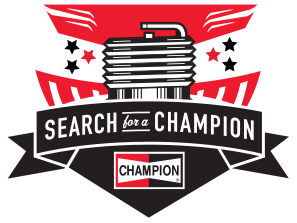 CONGRATULATIONS TO THE 2017 SEARCH FOR A CHAMPION GRAND PRIZE WINNERS
Champion would like to congratulate our 2017 Search for A Champion Grand Prize Winners: On the Track Grand Prize Winner Blake Brown and Off the Track Grand Prize Winner Derek Fetter.