My name is Carly Jo Ellingson and I'm the driver of Ellingson Racing's #TeamChampion sponsored 1970 Ford Mustang! I currently compete in the Pro, Super Pro, and No Box categories of NHRA drag racing.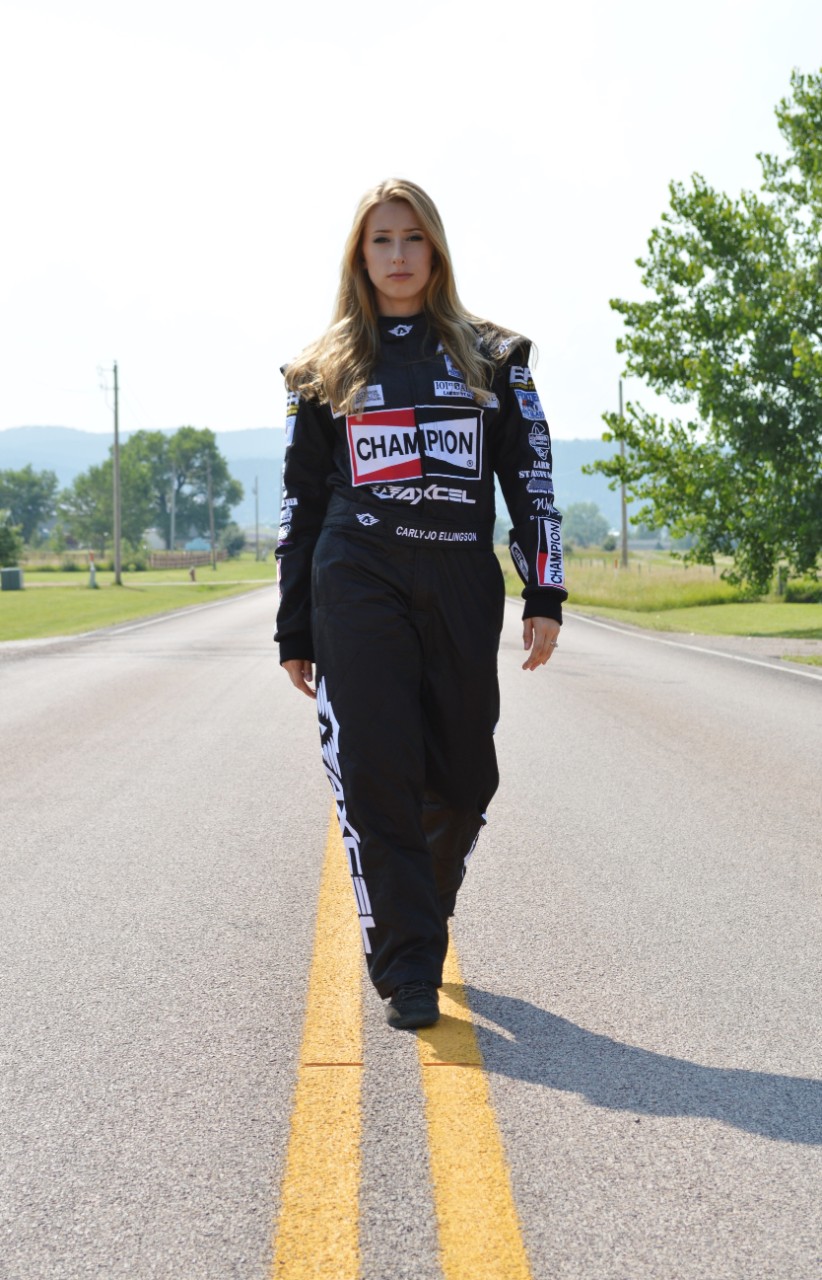 With 15 years of experience, my team and I have many accomplishments. After first getting behind the wheel at 9-years-old, I worked my way up the ladder to secure 89 event wins, six track championships and 16 perfect reaction times.
Every story of success is inevitably accompanied by hardships and struggle, which is why my team and I don't take the victories for granted.
Our week at the 2018 NHRA Division 5 Summit ET Finals exemplifies this, as it wasn't all fun and games for Ellingson Racing. We arrived at the event early to tune the car and get dialed in for our class. However, the output shaft in our C-4 racing transmission twisted off at the starting line during our second pass of the day, leaving us without a moving car. We were all shocked and upset after driving over 10 hours to compete at the biggest race of our season. We thought it was time to load up the trailer and head home.
My fiancé, Joe, had other plans, though. He decided to pick up our spare transmission after a full day of work and drive through the night to get us back on track. With the time it took to swap transmissions in the pits, Joe was awake for 37 hours straight! Thanks to the dedication and tireless work of my crew, made it into the show on Saturday.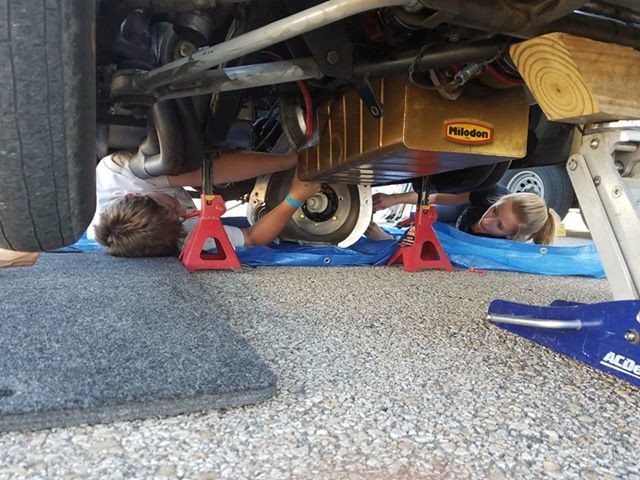 Working on the car in the pit!
Before eliminations commenced, my sister and I had the honor of singing the national anthem. We've sung at our home tracks our entire racing careers. Like our love for the sport, the feeling we get from sharing our rendition of "The Star-Spangled Banner" hasn't faded.

It was incredible to pay respect to the flag, and the men and women of our armed forces, in front of a phenomenal crowd and the racers at Heartland Motorsports Park.
After that, the races started! Unfortunately, my first round of eliminations on Saturday ended with a loss. The final day of the NHRA Division 5 Summit ET Finals went better, thankfully. When we arrived at the track at 7:30 a.m., we heard the announcer call our class to the staging lanes, despite races scheduled for 8:00 a.m.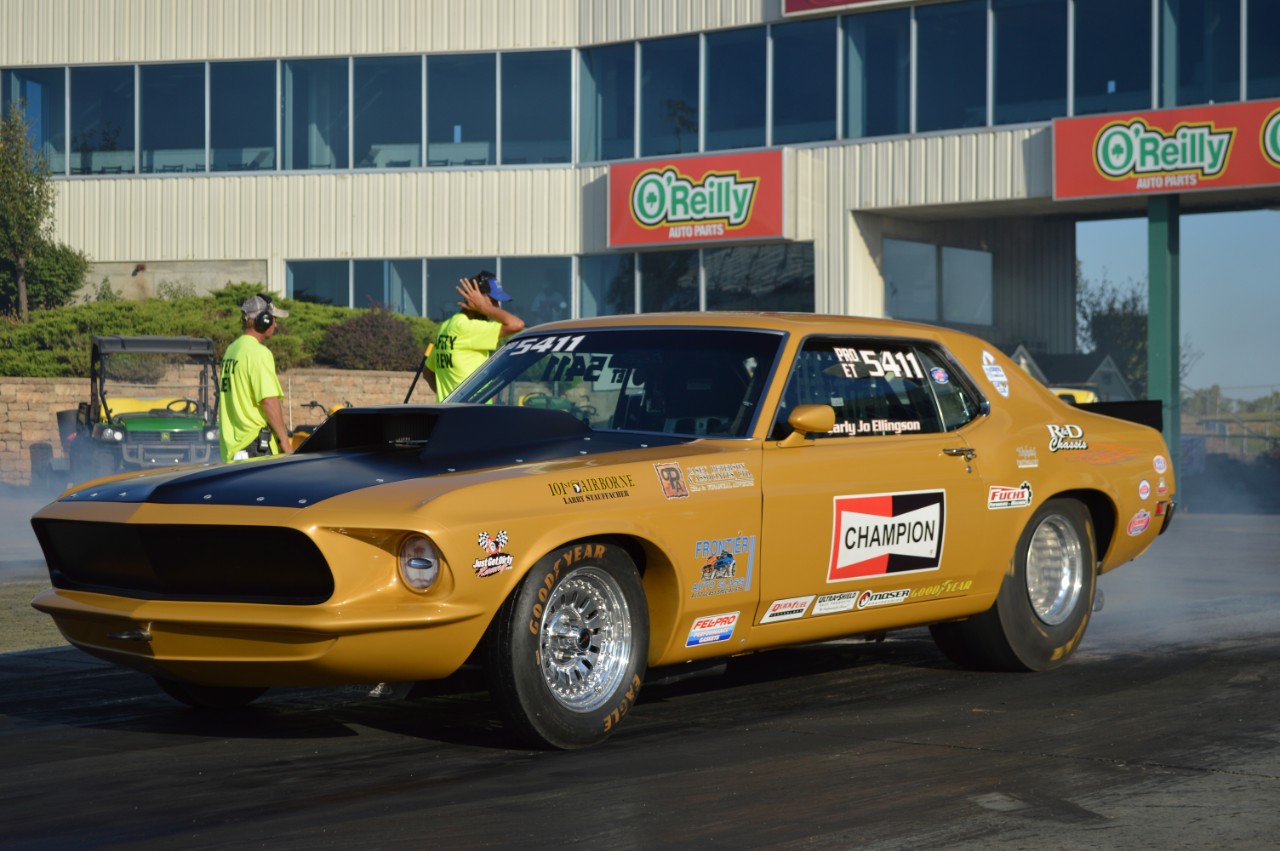 Ready to race!
We scrambled to get things ready, knowing that we were going into this race without any qualifying passes. Luckily, we made it through first round after a competitor went too fast and broke out.

Round two was an excellent race, as I had the better reaction time and was able to take the stripe by half a car length. We were ecstatic and couldn't wait to make our next pass!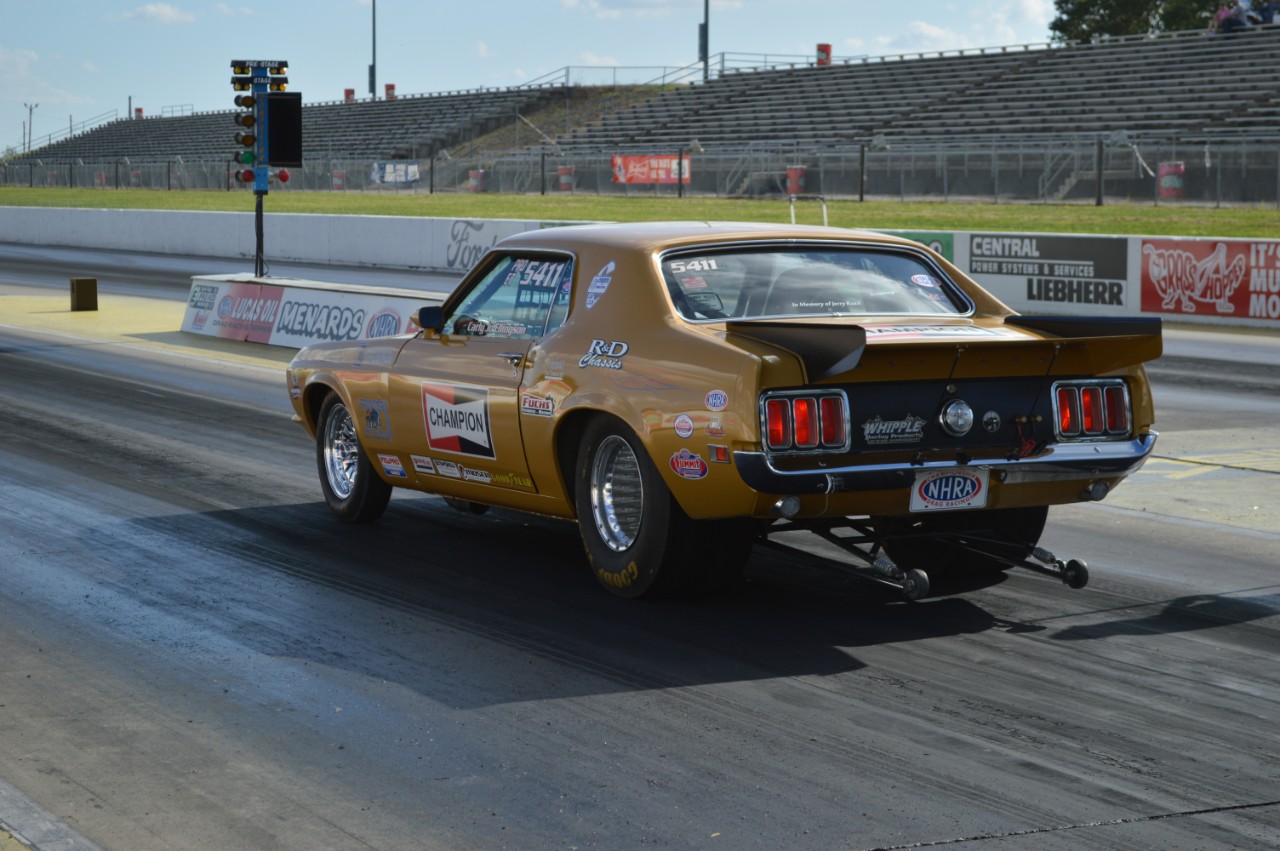 Round two!
Sadly, our day was cut short after I pulled a red light by -.004 in the third round of eliminations.

It certainly wasn't how I wanted to end our week, although, very little of our trip went according to plan. Even so, we still had a wonderful time racing at Heartland Motorsports Park, alongside old and new friends from across the Midwest!
We are lucky to do what we love with the support of Champion, our fans, and our racing family! While we had to overcome challenges at this event, it showed my team's grit and determination. This experience has given me an even greater desire to win our next race for #TeamChampion!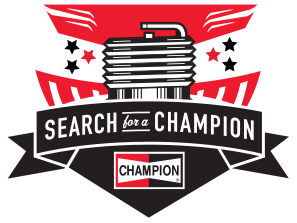 CONGRATULATIONS TO THE 2017 SEARCH FOR A CHAMPION GRAND PRIZE WINNERS
Champion would like to congratulate our 2017 Search for A Champion Grand Prize Winners: On the Track Grand Prize Winner Blake Brown and Off the Track Grand Prize Winner Derek Fetter.