My name is Carl Rydquist, I compete in races around the world including drift, touring, and sprint races.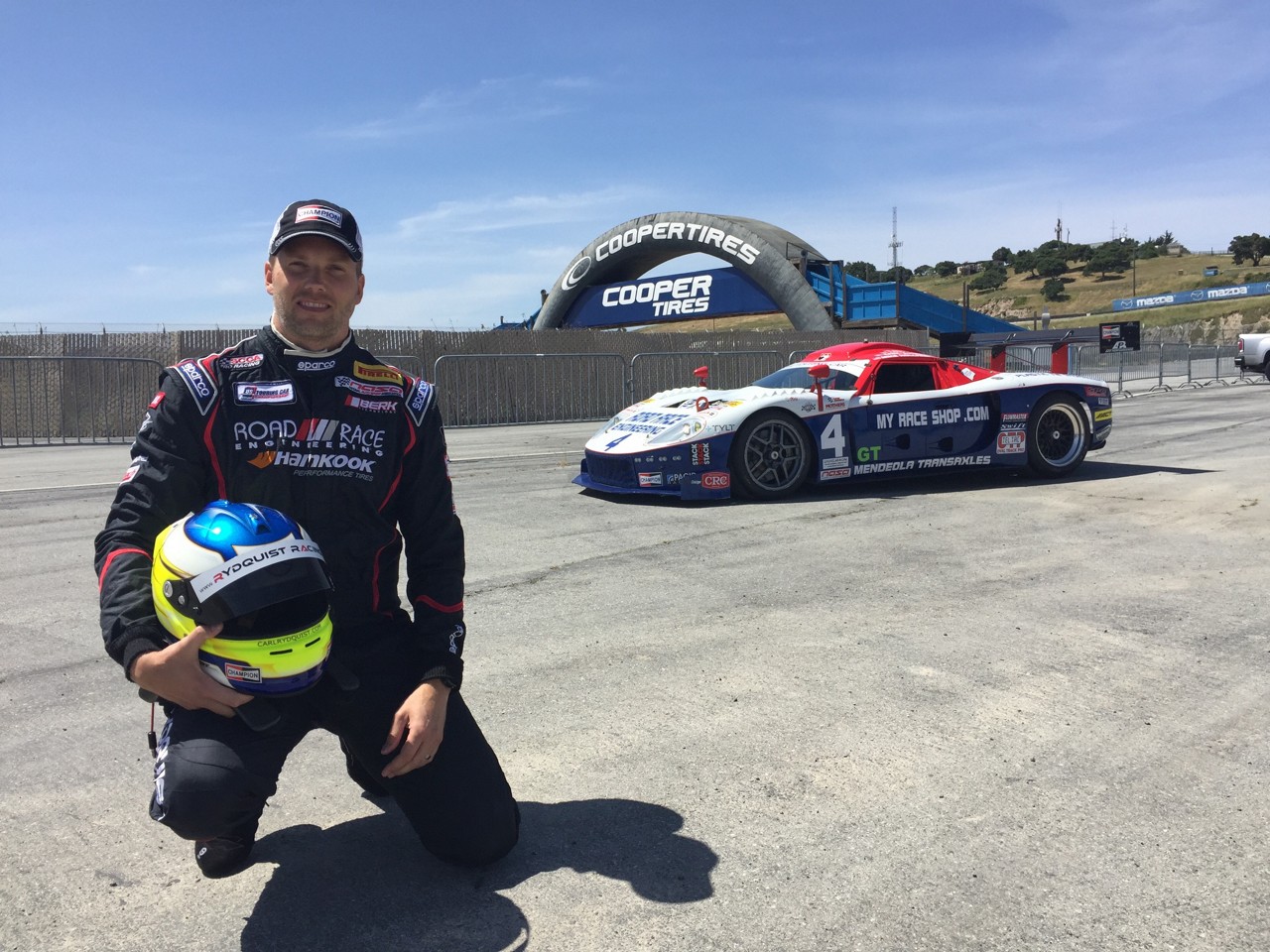 With the GTM supercar
I was raised in Gothenburg, Sweden. Growing up I started by driving the Lotus Super Seven-style sports car my dad had built. I'd practice different turns and maneuvers in a nearby airfield, but it wasn't until I was 19 when I realized I was a natural racer. This, is what I wanted to do with my life. I soon joined the Sports Car Club of Gothenburg and got the chance to race alongside experienced go-karters and drivers.
I got my big break in 2001 after beating over 1,000 entrants in a public superpole event for the TV network, Eurosport. The next day I went up against 32 professional racers and finished third overall. It was quite a moment for me. Winning that race really launched my career. I quickly joined top racing teams and caught the eye of sponsors, including Champion Scandinavia in 2002. They gave me the support to win two Swedish Endurance GT class championship titles as well as many victories in touring and sports cars.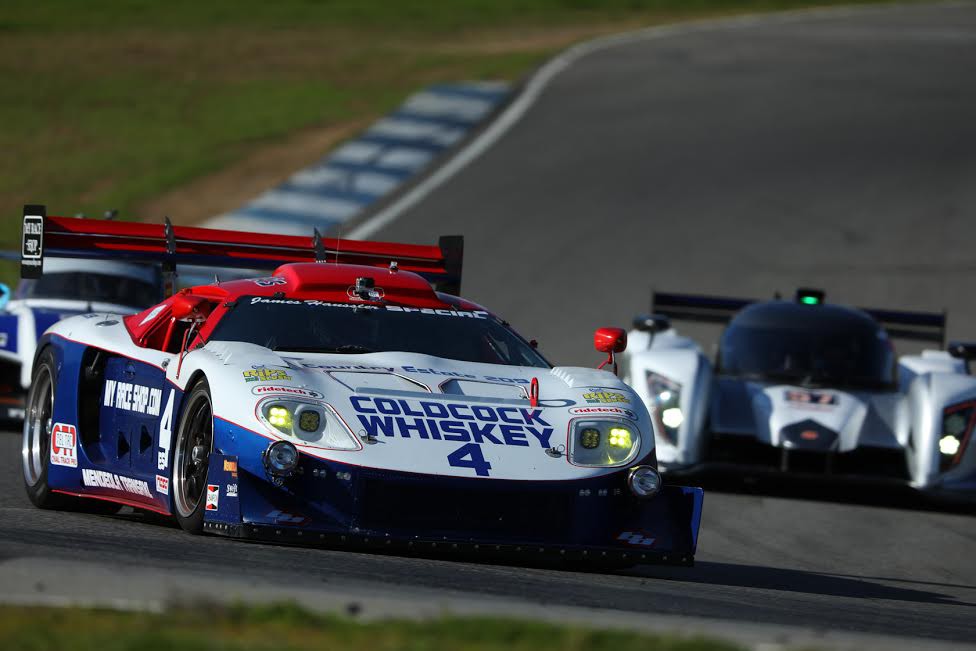 Pole position, here I come
In 2008, I took the big step of moving to the United States. Which meant I had to prove myself in a new country. Thankfully I found the Search for a Champion contest. I knew this would give my career the boost it needed. I produced and submitted an eye-catching video showcasing my racing talent, and was fortunate to win the contest! After winning, I went on to compete in National Drifting races for the next two years. Here I honed my racing skills, met other drivers and fans, and continued to build my reputation not only in the United States, but abroad as well.
From standing on the podium for the first time in the 2002 Junior Touring Car Championship, to last year's 2016 Pirelli World Challenge, I've loved every moment of it.
For my latest #ChampionLive takeover, I entered United States Touring Car Championship (USTCC) with the Prototype Development Group's Factory Five Racing GTM, at Laguna Seca. It's a track I've always wanted to race on. Not only did I have the opportunity to experience the track, I also had something really cool to drive on it. Finally! The USTCC is more popular than it's ever been, and the lower barrier to entry and costs mean we see a lot of different drivers on the track.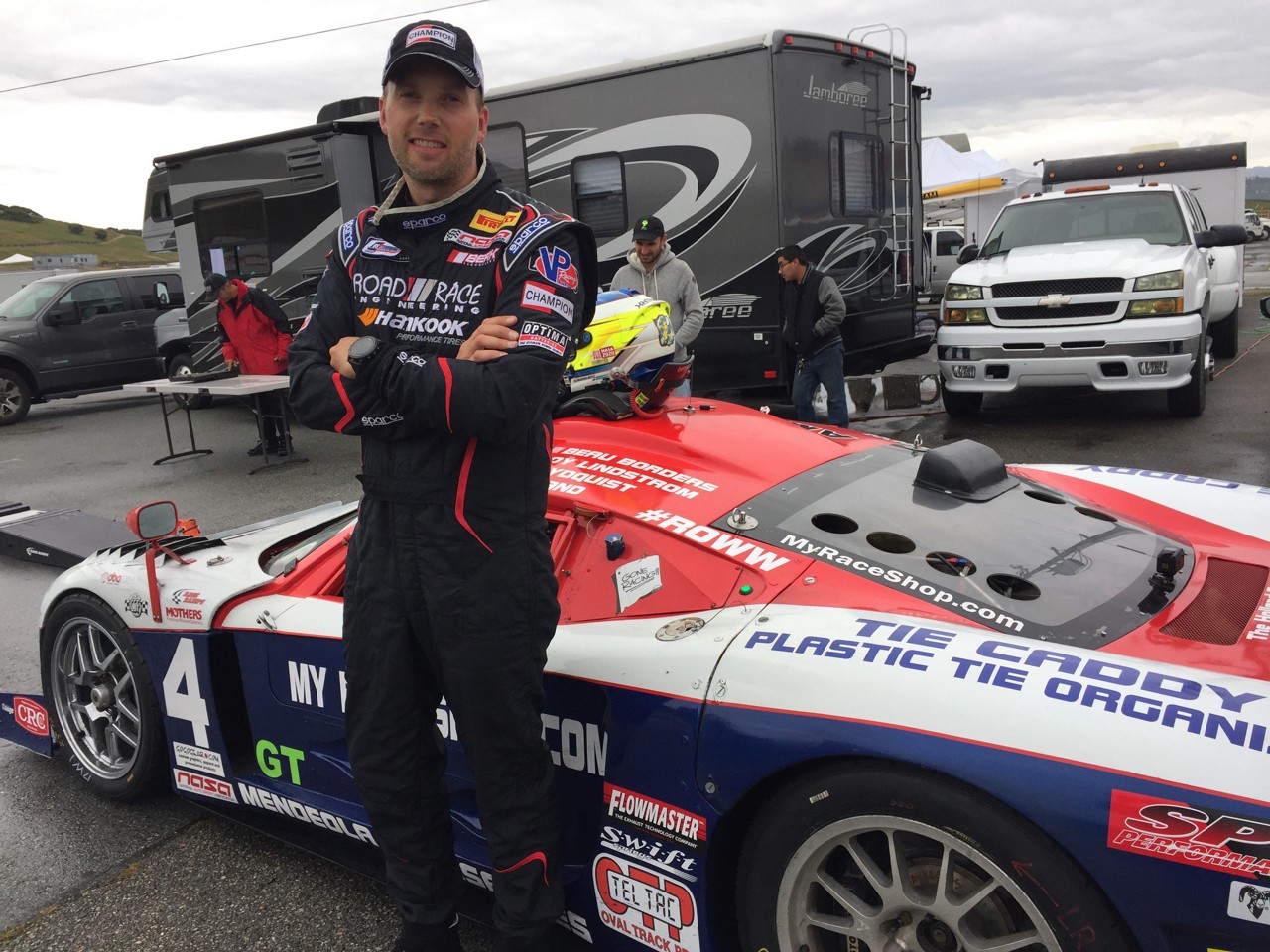 A USTCC victory: not a bad way to spend a Sunday
It was a dry race day on Saturday and rainy one on Sunday. I ended up qualifying on overall pole position on Saturday and won the race on Sunday. I'm very grateful to the crew and owners who prepared the car so well, and helped me to victory. Not to mention Champion, who has really helped me with engagement and the winning parts!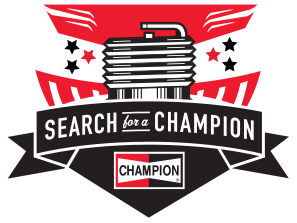 CONGRATULATIONS TO THE 2017 SEARCH FOR A CHAMPION GRAND PRIZE WINNERS
Champion would like to congratulate our 2017 Search for A Champion Grand Prize Winners: On the Track Grand Prize Winner Blake Brown and Off the Track Grand Prize Winner Derek Fetter.