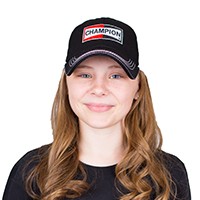 Macy Dowell
Biography
Macy Dowell has always had a love of fast cars, but her passion for racing can be traced back to attending her first race at Kansas Speedway. Macy's uncle, Dylan Dowell, invited her to join him on pit row as he was the front tire carrier for the #12 Team Penske car of Sam Hornish Jr. Macy was standing behind the pit box when Dylan scooped her up and carried her over to the pit wall as the field was making their parade laps before the start of the race. Macy had a smile that stretched a country mile! She would start her racing career the following year, at age 10, in dirt track go-karts. In honor of her Uncle Dylan, who now pits for Joey Logano, she decided to run the #22.
Macy is now 14 years old and from Derby, Kansas. She has drive and determination in all that she does! Macy is a principal's honor roll student, very involved in her church and school, and, when she isn't racing, enjoys playing basketball and dancing. Macy loves the adrenaline rush she gets while behind the wheel. She says, "When I sit in that seat, I just feel like it is where I belong!" 
In 2017, Macy accomplished her goal of winning the JR 2 medium points championship at her home track in Wellington, KS for the 2nd year in a row.  For the 2018 season, Macy plans on running a full season of karts along with more bandolero races.  She is excited to represent Team Champion again this year!