Xenon (HID) Headlights
High-power Xenon (HID) lighting: meet your commercial vehicle's new best ally. Light bulbs able to produce light that's an average of 5 times brighter, using less power than standard bulbs.
What more could you want?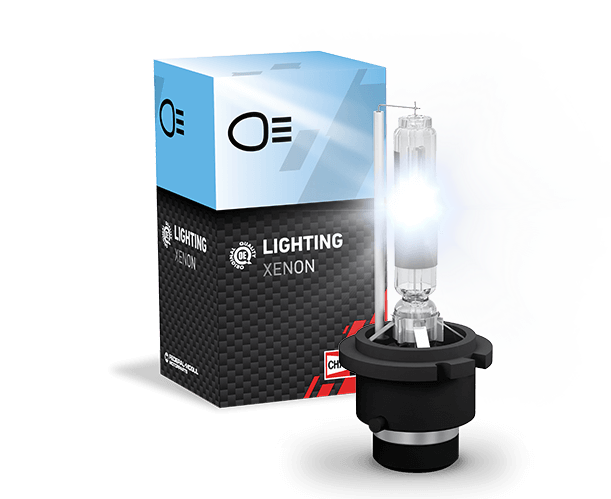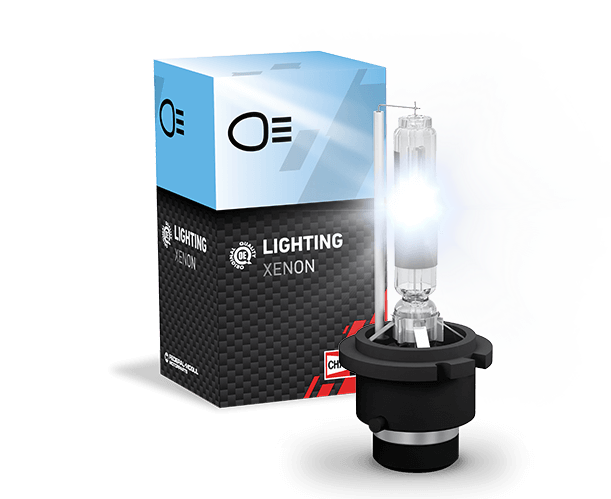 What makes Xenon (HID) headlights great for your truck or bus?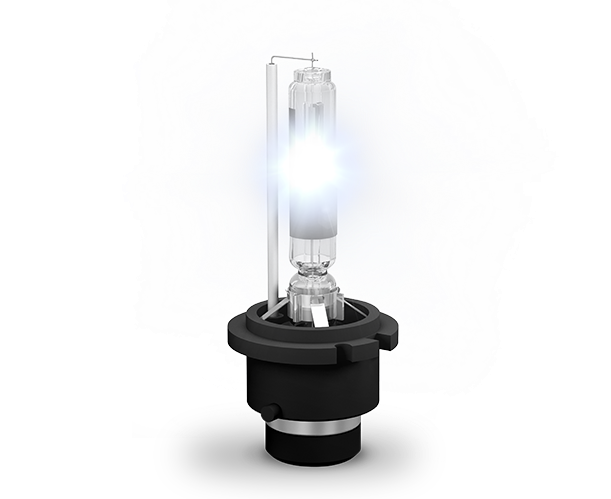 Driving a heavy truck or bus at night or in poor visibility implies you need to know you can rely on your xenon headlights 100%.
Champion® Xenon (HID) Lights will make you feel safe and secure with their long life performance.
All our lights are tested to perfection and OE quality matching in order to ensure reliability at all times.
Headlights determine the field of view, visibility and road safety.
Champion® Xenon (HID) headlights for commercial vehicles offer you the ideal combination of high performance with reliability. And since our headlamps are perfectly processed, they mean quality with a long lifetime.
When you increase brightness, you increase safety. The Xenon (HID) headlights range for commercial vehicles are similar to daylight and thus really improve your field of view and visibility. Anything obstructing the road, road signs and markings will be easily and rapidly detectable.

Your safety is most important to us. Now with our lighting series, taking your vehicle out at night or in conditions of poor visibility is going to be a different experience: the brightness of our Xenon (HID) Lights will make driving feel more secure.

Fit your vehicle with Champion® lighting today!
Use our Part Finder to see which Xenon headlights fit your vehicle!

Find parts for a previously entered vehicle
| Engine | MotNr | Fuel Type | Bore | Stroke | Cylinders | CC | kW/PS | Aspiration | Valves |
| --- | --- | --- | --- | --- | --- | --- | --- | --- | --- |
| {{ engine.make }} {{ engine.code }} | {{ engine.tecdoc_id || "-" }} | {{ engine.fuel_type || "-" }} | {{ formatPreciseValue(engine.bore) || "-" }}mm | {{ formatPreciseValue(engine.stroke) || "-" }}mm | {{ engine.cylinder_count || "-" }} | {{ maxAndMin(engine.cc_tech_range) || "-" }} | {{ maxAndMin(engine.kw_range) || "-" }} / {{ maxAndMin(engine.hp_range) || "-" }} | {{ engine.aspiration_type || "-" }} | {{ engine.valve_count || "-" }} |
Part Finder

Find parts for a previously entered vehicle

| Engine | MotNr | Fuel Type | Bore | Stroke | Cylinders | CC | kW/PS | Aspiration | Valves |
| --- | --- | --- | --- | --- | --- | --- | --- | --- | --- |
| {{ engine.make }} {{ engine.code }} | {{ engine.tecdoc_id || "-" }} | {{ engine.fuel_type || "-" }} | {{ formatPreciseValue(engine.bore) || "-" }}mm | {{ formatPreciseValue(engine.stroke) || "-" }}mm | {{ engine.cylinder_count || "-" }} | {{ maxAndMin(engine.cc_tech_range) || "-" }} | {{ maxAndMin(engine.kw_range) || "-" }} / {{ maxAndMin(engine.hp_range) || "-" }} | {{ engine.aspiration_type || "-" }} | {{ engine.valve_count || "-" }} |

Your Vehicle

Your Engine

| Engine | MotNr | Fuel Type | Bore | Stroke | Cylinders | CC | kW/PS | Aspiration | Valves |
| --- | --- | --- | --- | --- | --- | --- | --- | --- | --- |
| {{ engine.make }} {{ engine.code }} | {{ engine.tecdoc_id || "-" }} | {{ engine.fuel_type || "-" }} | {{ formatPreciseValue(engine.bore) || "-" }}mm | {{ formatPreciseValue(engine.stroke) || "-" }}mm | {{ engine.cylinder_count || "-" }} | {{ maxAndMin(engine.cc_tech_range) || "-" }} | {{ maxAndMin(engine.kw_range) || "-" }} / {{ maxAndMin(engine.hp_range) || "-" }} | {{ engine.aspiration_type || "-" }} | {{ engine.valve_count || "-" }} |

Your Part