Rainy Day wipers
A unique design and universal fit for a compact range, suitable for nearly all cars: Meet the Champion© Rainy Day range.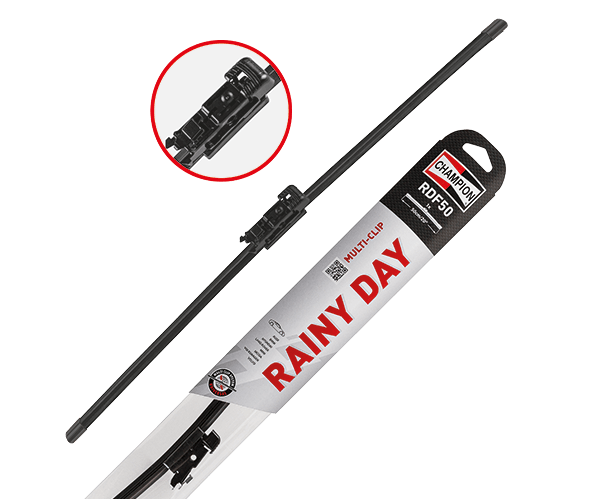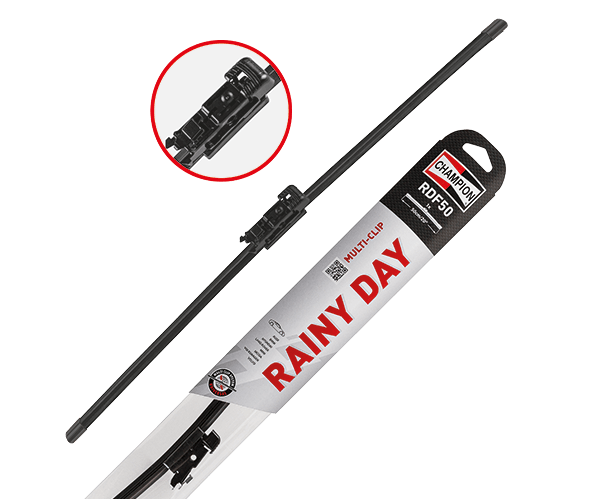 Discrete Wipers, with thinner blades
More power, less wiper
With its single flexor design for greater strength, this wiper blade range guarantees less twist and greater resistance to misuse during winter or in the car wash…
With its slim shape and low spoiler you get less after spray and a clearer windscreen.

That's all you need from a no-nonsense product range that will fit almost any car including models with standard wiper blades.

Why choose the Rainy Day Wipers?
Multi Clip & Classic Clip for better connectivity


New technology for minimal windlift


Unique, slim design.



Minimal after spray meaning a cleaner windshield


Minimal impact on the environment


Minimal windnoise