control units
Glow plugs work cojointly to bring the greatest performance to your ignition.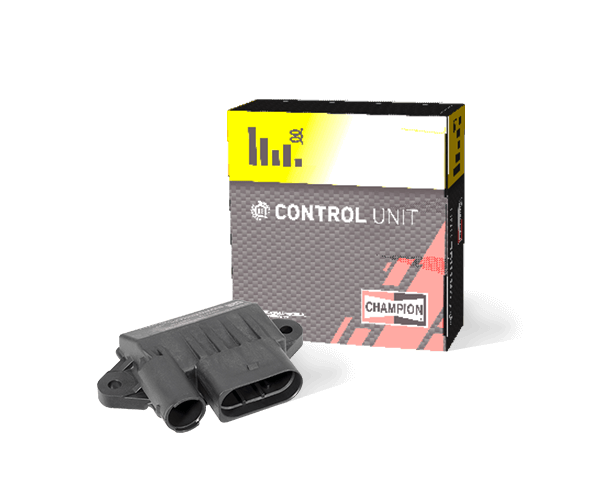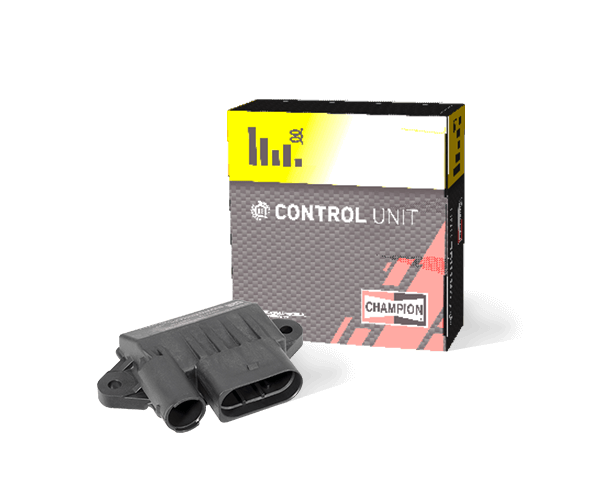 Control Units by Champion
®
Cold-STart Operation finds its best support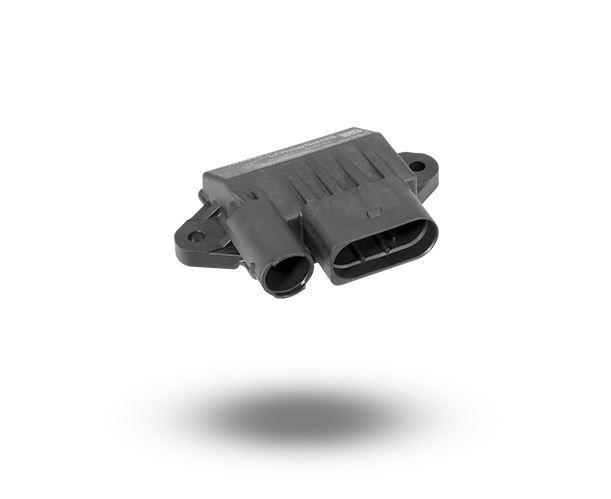 The Control Unit is one of the 2 components of the Instant Start System for cold starting operation. A Control Unit works co-jointly with an electronically controlled glow plug serving the purpose of speeding-up the ignition process, and rendering it more efficient, especially in very low temperatures.

How exactly is your cold-start function supported? What does a Control Unit do?
The Glow Plug Control Unit is fitted with a microcontroller which will define information such as timing and the electric current to be supplied to the glow plug. It is generally located directly on the engine, in order to have a direct connection with the Engine Control Unit and therefore transmit data on air requirement, speed, injection quantity and engine temperature to the Engine Control Unit, more easily, over a Bus system.

Key Features
Champion

®

is market leader in coverage thanks to a consistent NPI program.

All the parts are engineered and manufactured in our own R&D and production centres in Western Europe, ensuring consistency in quality and a guarantee of OEM pedigree.
Champion

®

parts are developed in synergy with glow plugs OEM.
With Champion

®

Glow Plug Control Units, you're guaranteed a long-term collaboration, that's real support.
quick-look benefits
Reliable
Guaranteed quick start even at temperatures of -30°C degrees
Use our Part Finder to see which control unit fits your car!

Find parts for a previously entered vehicle
| Engine | MotNr | Fuel Type | Bore | Stroke | Cylinders | CC | kW/PS | Aspiration | Valves |
| --- | --- | --- | --- | --- | --- | --- | --- | --- | --- |
| {{ engine.make }} {{ engine.code }} | {{ engine.tecdoc_id || "-" }} | {{ engine.fuel_type || "-" }} | {{ formatPreciseValue(engine.bore) || "-" }}mm | {{ formatPreciseValue(engine.stroke) || "-" }}mm | {{ engine.cylinder_count || "-" }} | {{ maxAndMin(engine.cc_tech_range) || "-" }} | {{ maxAndMin(engine.kw_range) || "-" }} / {{ maxAndMin(engine.hp_range) || "-" }} | {{ engine.aspiration_type || "-" }} | {{ engine.valve_count || "-" }} |
Part Finder

Find parts for a previously entered vehicle

| Engine | MotNr | Fuel Type | Bore | Stroke | Cylinders | CC | kW/PS | Aspiration | Valves |
| --- | --- | --- | --- | --- | --- | --- | --- | --- | --- |
| {{ engine.make }} {{ engine.code }} | {{ engine.tecdoc_id || "-" }} | {{ engine.fuel_type || "-" }} | {{ formatPreciseValue(engine.bore) || "-" }}mm | {{ formatPreciseValue(engine.stroke) || "-" }}mm | {{ engine.cylinder_count || "-" }} | {{ maxAndMin(engine.cc_tech_range) || "-" }} | {{ maxAndMin(engine.kw_range) || "-" }} / {{ maxAndMin(engine.hp_range) || "-" }} | {{ engine.aspiration_type || "-" }} | {{ engine.valve_count || "-" }} |

Your Vehicle

Your Engine

| Engine | MotNr | Fuel Type | Bore | Stroke | Cylinders | CC | kW/PS | Aspiration | Valves |
| --- | --- | --- | --- | --- | --- | --- | --- | --- | --- |
| {{ engine.make }} {{ engine.code }} | {{ engine.tecdoc_id || "-" }} | {{ engine.fuel_type || "-" }} | {{ formatPreciseValue(engine.bore) || "-" }}mm | {{ formatPreciseValue(engine.stroke) || "-" }}mm | {{ engine.cylinder_count || "-" }} | {{ maxAndMin(engine.cc_tech_range) || "-" }} | {{ maxAndMin(engine.kw_range) || "-" }} / {{ maxAndMin(engine.hp_range) || "-" }} | {{ engine.aspiration_type || "-" }} | {{ engine.valve_count || "-" }} |

Your Part