YOU'RE IN CONTROL OF GENUINE CHAMPION WIPERS

WITH OUR ANTI-COUNTERFEIT TECHNOLOGY
The authenticity of our Premier range of Champion wiper blades is secured with
labels featuring PrioSpot® - state-of-the-art anti-fraud technology
and the most secure system on the market.
(EX: (01)12345678912345(21)987654321)
One code at a time. No spaces or line breaks.
---
HOW TO CHECK THE AUTHENTICITY OF YOUR CHAMPION
®

 PRODUCTS?


TO MAKE SURE THAT YOUR champion®PART IS GENUINE, PLEASE FOLLOW THESE STEPS: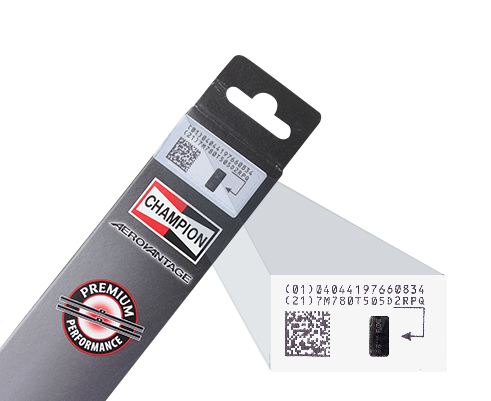 PERMANENT SELF-ADHESIVE
Special label design means any attemps to remove or swap the label will result in tearing.

There is a different code on each package.

The code contains the last 4 digits of the Alphanumeric Code.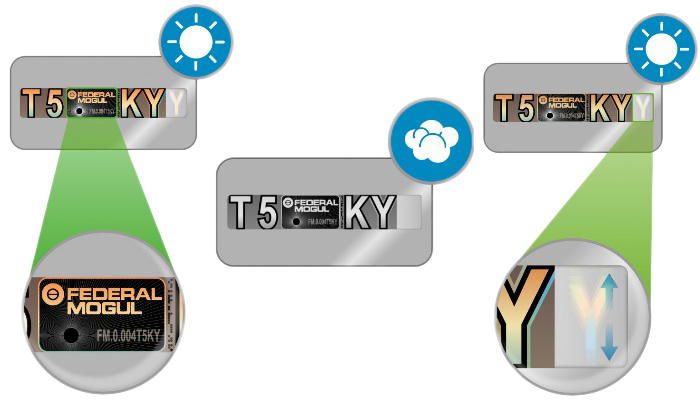 The code and the Federal-Mogul logo shimmer in the rainbow colours - only in direct light. 
Only in direct light, a digit is visible, repeating the last digit of the security code. 
This digit will move up and down when you change the angle of the Priospot®.
If you have any doubt about the authenticity of your part, contact our team directly, or speak to your local authorized.