Easyvision standard blades
Great quality in a standard product.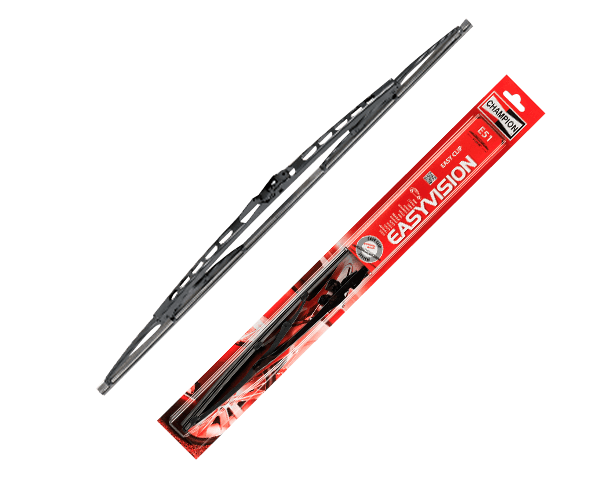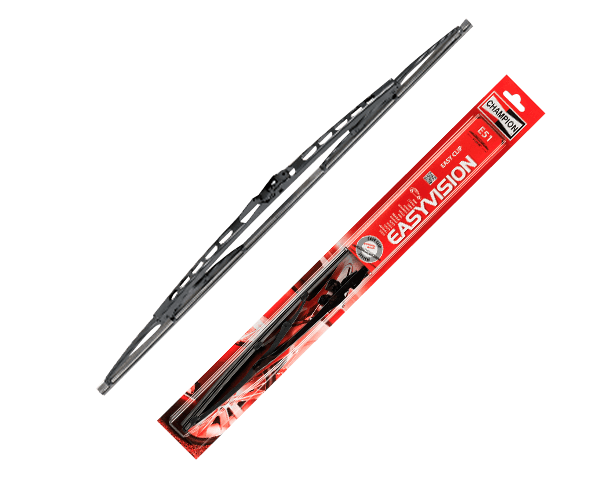 STANDARD WIPERS ARE CONVENIENT AND DURABLE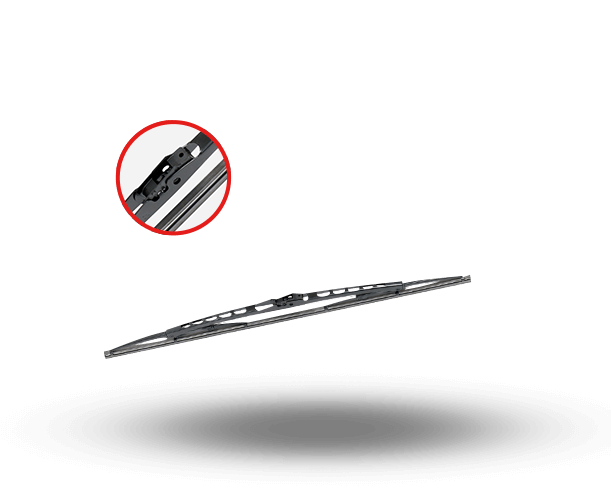 Easyvision standard wipers cover almost every car on the road. These high quality replacement wipers include trouble-free Easy Clip connectors, to make it simple to swap your worn windscreen wipers.
Key Features
Easyvision standard blades from Champion

®

feature a robust and effective design for a closer wiper performance.
Good mobility across the screen ensures clear visibility for the driver.
Use our Part Finder to see which wipers fit your car!

Find parts for a previously entered vehicle
| Engine | MotNr | Fuel Type | Bore | Stroke | Cylinders | CC | kW/PS | Aspiration | Valves |
| --- | --- | --- | --- | --- | --- | --- | --- | --- | --- |
| {{ engine.make }} {{ engine.code }} | {{ engine.tecdoc_id || "-" }} | {{ engine.fuel_type || "-" }} | {{ formatPreciseValue(engine.bore) || "-" }}mm | {{ formatPreciseValue(engine.stroke) || "-" }}mm | {{ engine.cylinder_count || "-" }} | {{ maxAndMin(engine.cc_tech_range) || "-" }} | {{ maxAndMin(engine.kw_range) || "-" }} / {{ maxAndMin(engine.hp_range) || "-" }} | {{ engine.aspiration_type || "-" }} | {{ engine.valve_count || "-" }} |
Part Finder

Find parts for a previously entered vehicle

| Engine | MotNr | Fuel Type | Bore | Stroke | Cylinders | CC | kW/PS | Aspiration | Valves |
| --- | --- | --- | --- | --- | --- | --- | --- | --- | --- |
| {{ engine.make }} {{ engine.code }} | {{ engine.tecdoc_id || "-" }} | {{ engine.fuel_type || "-" }} | {{ formatPreciseValue(engine.bore) || "-" }}mm | {{ formatPreciseValue(engine.stroke) || "-" }}mm | {{ engine.cylinder_count || "-" }} | {{ maxAndMin(engine.cc_tech_range) || "-" }} | {{ maxAndMin(engine.kw_range) || "-" }} / {{ maxAndMin(engine.hp_range) || "-" }} | {{ engine.aspiration_type || "-" }} | {{ engine.valve_count || "-" }} |

Your Vehicle

Your Engine

| Engine | MotNr | Fuel Type | Bore | Stroke | Cylinders | CC | kW/PS | Aspiration | Valves |
| --- | --- | --- | --- | --- | --- | --- | --- | --- | --- |
| {{ engine.make }} {{ engine.code }} | {{ engine.tecdoc_id || "-" }} | {{ engine.fuel_type || "-" }} | {{ formatPreciseValue(engine.bore) || "-" }}mm | {{ formatPreciseValue(engine.stroke) || "-" }}mm | {{ engine.cylinder_count || "-" }} | {{ maxAndMin(engine.cc_tech_range) || "-" }} | {{ maxAndMin(engine.kw_range) || "-" }} / {{ maxAndMin(engine.hp_range) || "-" }} | {{ engine.aspiration_type || "-" }} | {{ engine.valve_count || "-" }} |

Your Part