Champion introduces a unique premium filtration technology that neutralizes more than 99% of germs and bacteria, helps prevent mold, eliminates odors, and promotes increased efficiency and reliability of the vehicle's air conditioning system.
Kontich, Belgium - DRiV™, a Tenneco Inc. (NYSE: TEN)
If we have learned anything from the global pandemic, it is that the air we breathe can present serious health risks – and not only in public places, but in confined areas where stale air is continually recirculated and social distancing might not be possible.
Consider our cars, for example. Any passenger vehicle can become a trap for bacteria, germs and allergens unless there is a reliable supply of fresh, filtered air. The good news is that most modern cars are equipped with one or more cabin filters designed to remove dust, pollen and other contaminants, and help prevent the growth of mold in the ventilation system.
COVID-19 has brought new attention not only to the importance of cabin filters, but also the availability of a new, premium generation of filters engineered to neutralize germs and bacteria.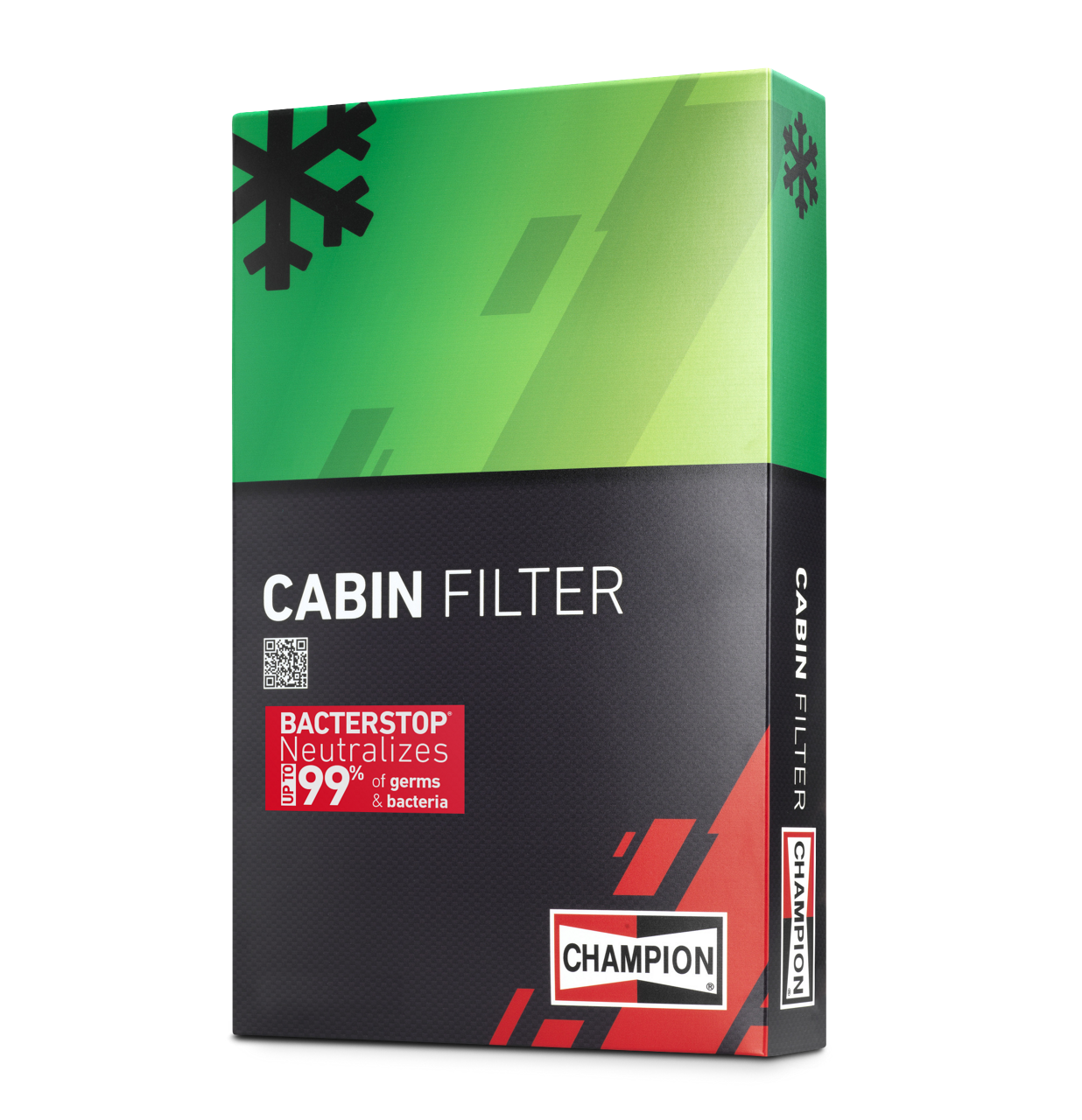 "One of the effects of the pandemic is that it has raised questions about how we can protect ourselves from breathing contaminated air, whether at home, in public or while sitting in our cars," said Alexis Goslin, Director Maintenance Products, EMEA, for the iconic Champion® brand of automotive products. "Prior to COVID-19, many consumers did not even know their vehicles were equipped with cabin filters. Now there's heightened awareness of how the right type of filter can help better protect their health."
Champion has introduced a unique premium filtration technology that neutralizes more than 99% of germs and bacteria, helps prevent mold, eliminates odors, and promotes increased efficiency and reliability of the vehicle's air conditioning system. New Champion BacterStop® cabin filters utilize antibacterial technology to provide the most effective filtration, as proven by lab tests. These filters are now widely available through leading auto parts and service providers.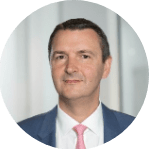 Alexis Goslin
Director Maintenance Products, EMEA
Changing Your Filter

Like any fuel, air or oil filter, cabin filters will eventually become clogged. Once this occurs, the filter can begin to impede air flow and cabin ventilation, potentially leading to mold growth, unpleasant odors and increased presence of bacteria, allergens and other contaminants. Depending on how much you drive, a cabin filter might need to be replaced once every year or, more likely, at a 20,000 to 24,000 kilometer interval. Remember, your health is at stake, so be sure to inspect the filter at least once every six months.
A few quick tips on choosing the right filter:
Conventional cabin filters might not effectively neutralize all bacteria and germs. Under the current situation, keeping your respiratory system healthy is essential, therefore seriously consider upgrading to Champion BacterStop filters for all your vehicles.
Cabin filters are vehicle-specific, so make sure you have the correct filter number for your vehicle's model and year. This will help ensure easy installation and proper fitment.
Most cabin filters are located behind the glove box, beneath the dashboard or in the engine compartment along the firewall. Check the owner's manual for more information.
When checking and/or replacing a cabin filter, it's a good idea to also clean the inside of the filter housing. As a further precaution, consider cleaning all accessible vent surfaces with an antibacterial cleaner each time you clean the inside of your vehicle.
---
CHAMPION FILTERS
Discover the car filters you need to keep your car breathing and running like a Champion:

---
About Tenneco
Headquartered in Lake Forest, Illinois, Tenneco is one of the world's leading designers, manufacturers and marketers of Aftermarket, Ride Performance, Clean Air and Powertrain products and technology solutions for diversified markets, including light vehicle, commercial truck, off-highway, industrial and the aftermarket, with 2019 revenues of $17.45 billion and approximately 78,000 employees worldwide. On October 1, 2018, Tenneco completed the acquisition of Federal-Mogul, a leading global supplier to original equipment manufacturers and the aftermarket. In the future, the company expects to separate its divisions to form two new, independent companies: DRiV, an Aftermarket and Ride Performance company, and New Tenneco, a Powertrain Technology company.
---
The content contained in this article is for entertainment and informational purposes only and should not be used in lieu of seeking professional advice from a certified technician or mechanic. We encourage you to consult with a certified technician or mechanic if you have specific questions or concerns relating to any of the topics covered herein. Under no circumstances will we be liable for any loss or damage caused by your reliance on any content.