Keeping Your Boat in Top Shape
Whether you're taking your boat out of storage in the spring, using it during the season or putting it away for the winter, proper maintenance ensures that your boat is ready for a day on the water. Follow these maintenance tips to keep your boat in top condition.
Beginning of Season
After a long winter in storage, you can't wait to get your boat in the water. Before you head to your favorite lake, take these steps to get your vessel ready for another fun-filled summer.



Ropes & Safety Equipment
Check to make sure everything is in working order; replace any broken or worn items.

Drain Plug
Insert drain plug properly.

Bilge Pump
Ensure that pump is working properly.

Electrical Wires
Check wires; fix any corroded connectors.

Belts & Hoses
Inspect thoroughly and replace any that are torn or excessively worn.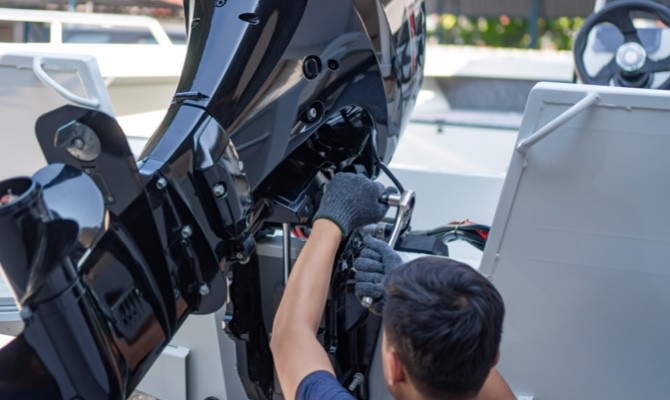 During the Season
Maintain your boat during the season and you'll spend more time on the water and less time in the repair shop. Between outings, consider taking the following steps to keep your boat ready for your next adventure.

Exterior
Wash down after each use to keep finish looking good and to help stop the spread of invasive species.

Interior
Mold and mildew are the enemy of your boat's interior. Wipe it down after each use.

Battery
If your boat isn't going to be used for a long period of time, put battery on a trickle charger.
Fuel
Consider using gas without ethanol – commonly called Rec Fuel.

Stabilizer
Use marine-specific fuel stabilizer to reduce oxidation and phase separation.

Prop
Periodically remove the propeller and check it for signs of damage.

Flush Engine
After each outing, flush the engine to prevent damage to internal components.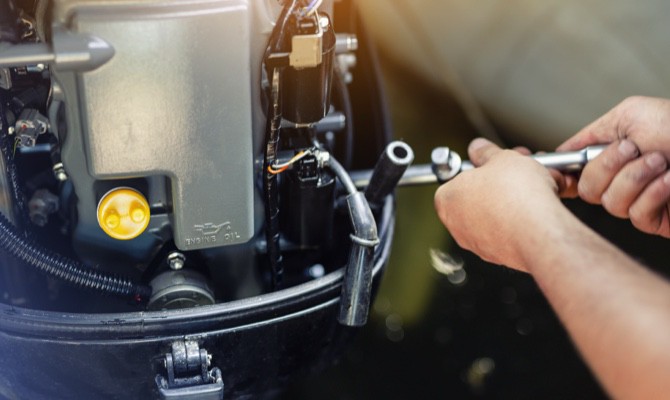 End of Season
Before putting your boat in storage, take these steps to prepare your boat for the off-season. Doing this allows you to catch any potential issues and fix them before next spring.

Engine
Winterize all mechanical systems; remove all water and add antifreeze where necessary.

Store Gear
Remove any gear that should be stored indoors.

Battery
Remove and store at home on a trickle charger; check electrolyte levels on lead-acid batteries.

Oil & Filter
Change oil and filters.

Spark Plugs
Replace so boat is ready for next season.

Drain Plug
Open to allow water to drain out.

Exterior
Clean and wax to protect boat's finish.

Interior
Clean the seats, flooring and other interior components. Dirt and grime can degrade the upholstery.
Cover
Depending on where it is stored, choose the appropriate cover to protect your vessel.
---
The content contained in this article is for informational purposes only and should not be used in lieu of seeking professional advice from a certified technician or mechanic. We encourage you to consult with a certified technician or mechanic if you have specific questions or concerns relating to any of the topics covered herein. Under no circumstances will we be liable for any loss or damage caused by your reliance on any content.