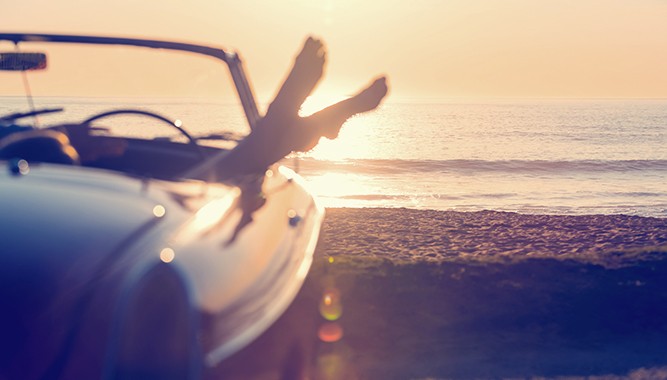 With the carefree living of summer, it's easy to put your car-care routine on auto pilot. But with the extreme temperatures that summer brings, your vehicle needs a little TLC to make it through the dog days of summer.
Make sure your car is ready for all those fun summer road trips and vacations. Read on to discover what you can do to keep summer's heat from taking a toll on your vehicle.
Test the AC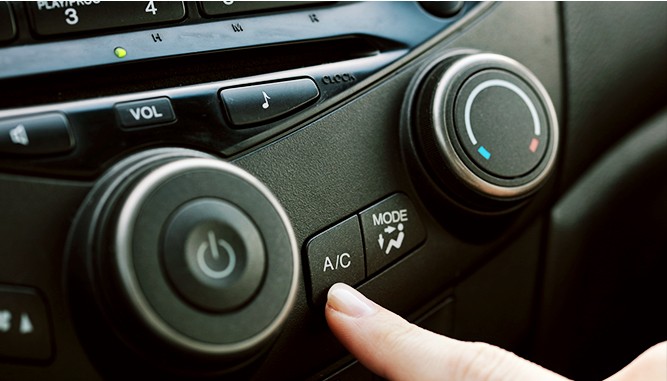 There is nothing worse than being stuck in a car with no air conditioning in 90° heat. Before it begins to sizzle, take some time to test your vehicle's AC.
If all you're getting is hot air when you turn on your air conditioning, you might need a charge of Freon. Try a can of refrigerant from the auto parts store to give your AC system a boost. If that doesn't do the trick, a trip to your trusted mechanic may be in order to get to the bottom of the issue. 
Inspect the tires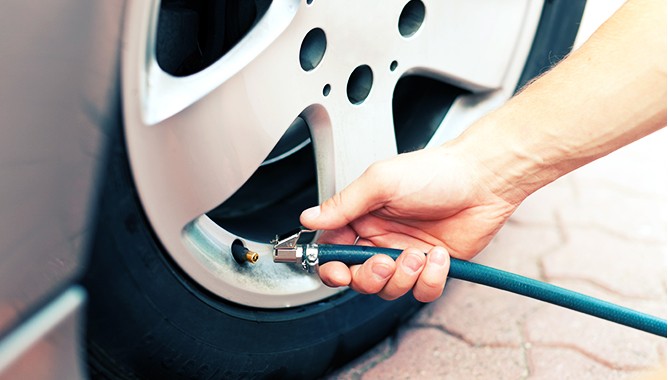 Before a summer filled with road trips, be sure to inspect your tires. Carefully look at them, checking for excessive tread wear, uneven wear and bulges in the sidewalls. These are all signs that you may need a new set of tires before hitting the highway.
Driving on worn tires is extremely dangerous. Not only will you experience poor handling and braking, but worn tires are also prone to blowouts – putting you and your passengers in a precarious position.
Be sure to check the tire pressure to ensure that they aren't under or over inflated. This will help maximize gas mileage on those long trips. Also take a moment to examine your spare tire to make sure it is inflated properly. If you get sidelined with a flat tire, you'll be glad you did this. 
Watch the brakes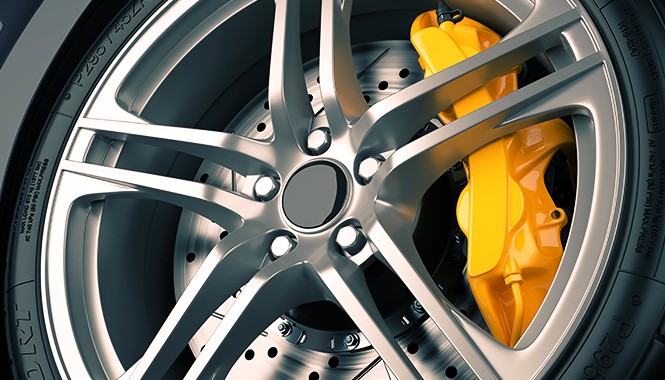 You rely on your brakes every time you get behind the wheel. Coming off the harsh conditions of winter, you'll want to keep a close eye on the performance of your brakes. Your brake pads operate under extreme conditions, so it's imperative that you address any issues right away.
If you notice that your brakes don't have the same stopping power they once had or if you hear grinding, squealing or growling sounds, it is time for an inspection. Your mechanic will be able to make the proper diagnosis and repairs to keep you safe on the road.
Top off fluids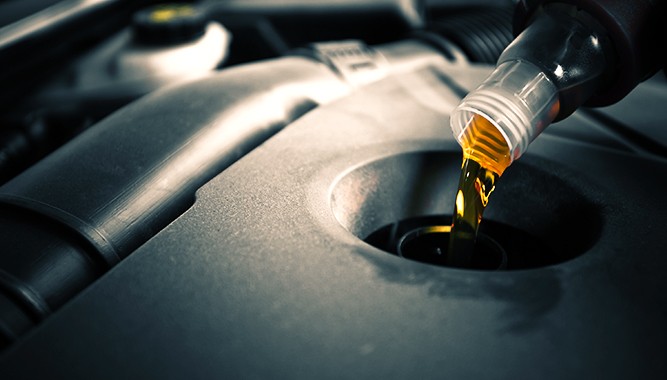 Check the levels of your fluids to avoid a costly breakdown: start by taking a look at the coolant (antifreeze). With summer's hot temperatures, it's crucial that you check not only the level of the coolant but the mixture of water and coolant. Your mechanic can help ensure that your cooling system is ready for the heat.
Next, check your oil on level ground. Remove the dipstick and look at the level and color of the oil. It should be a brownish-amber color. If the color and level look good, you're ready for the road. If it is black and dirty or running low, you'll want to get an oil change before hitting the road.
Also take a look at the transmission, brake and power steering fluids.
Maximize visibility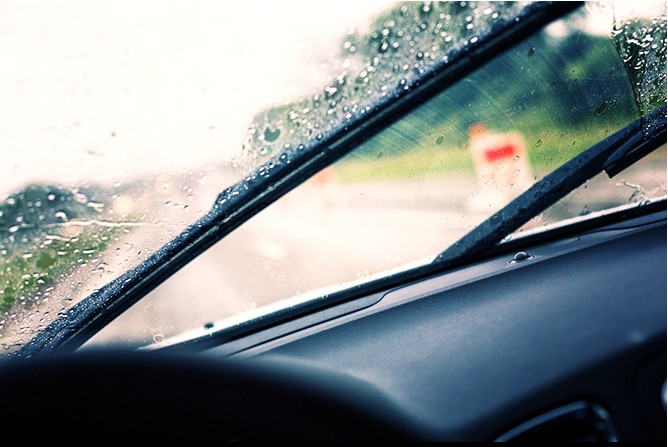 Seeing clearly and ensuring that other drivers can see you is key to staying safe on the road. Check your windshield wipers and lights to maximize your visibility.
Inspect your wiper blades - the snow, ice and frost of winter can be hard on your wipers. If you see any cracks, splits or tears, replace them. Damaged wipers won't deliver a clear, consistent wipe when you need it the most.
Test all of your lights to make certain they are in working order. Start with your headlights and front turn signals and then move to the rear of the car and examine the taillights and brake lights. If any are burned out or seem weak, immediately change them. 
Keep the dirt out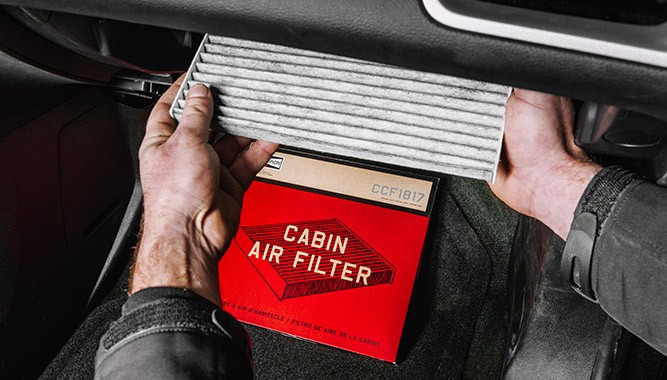 Dirt, dust and other contaminants are your car's enemy. Dirt in the engine can cause a host of problems including reduced gas mileage while dirt in the heating and cooling system can compromise the air quality inside your vehicle. 
To keep the dirt out, make sure your engine air filter and cabin air filter are clean and up to the job. Do a visual inspection of both filters and if either are excessively dirty, replace it with a new filter.  A dirty engine air filter reduces the amount of fresh air your engine gets while a clogged cabin air filter can affect the performance of the heating and air conditioning and lead to musty odors inside your car. 
Learn more about vehicle maintenance products, find your car part, or find where to buy your auto part today. 
The content contained in this article is for entertainment and informational purposes only and should not be used in lieu of seeking professional advice from a certified technician or mechanic. We encourage you to consult with a certified technician or mechanic if you have specific questions or concerns relating to any of the topics covered herein. Under no circumstances will we be liable for any loss or damage caused by your reliance on any content.