My name is Corey and my brother is Kyle and we are the Michalek brothers. Just under 15 years ago, in the fall of 2003, I attended my first drag race. It took some coercing, but I joined my father on a trip up to what was then Norwalk Raceway Park.  We were there to support my brothersfirst season working on an IHRA Alcohol Funny Car pit crew. What started out as a quick trip to spectate the Friday night qualifiers, turned out to be the first step towards the journey we are on today.
This past weekend pulling through the entrance in Norwalk with our own car was surreal. We've been to that track more than any other facility on tour, and it's what we consider to be our home track, yet we had never raced our own equipment there.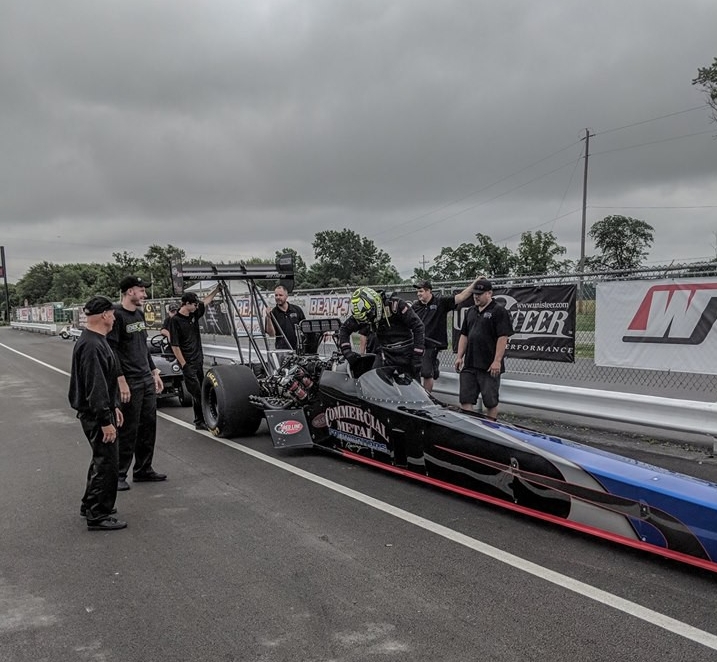 Getting ready to race!
 It wasn't our best racing weekend. We were never able to get into a groove due to thepersistent rain showers, cancelled qualifying sessions, and constant restructuring of the schedule. Outside of encouraging early incremental numbers during Q1 to get us solidly in the field it was a struggle to gain any momentum on the track. Smoking the tires at the hit on Sunday morning during the first round of eliminations really left a sour taste in our mouth.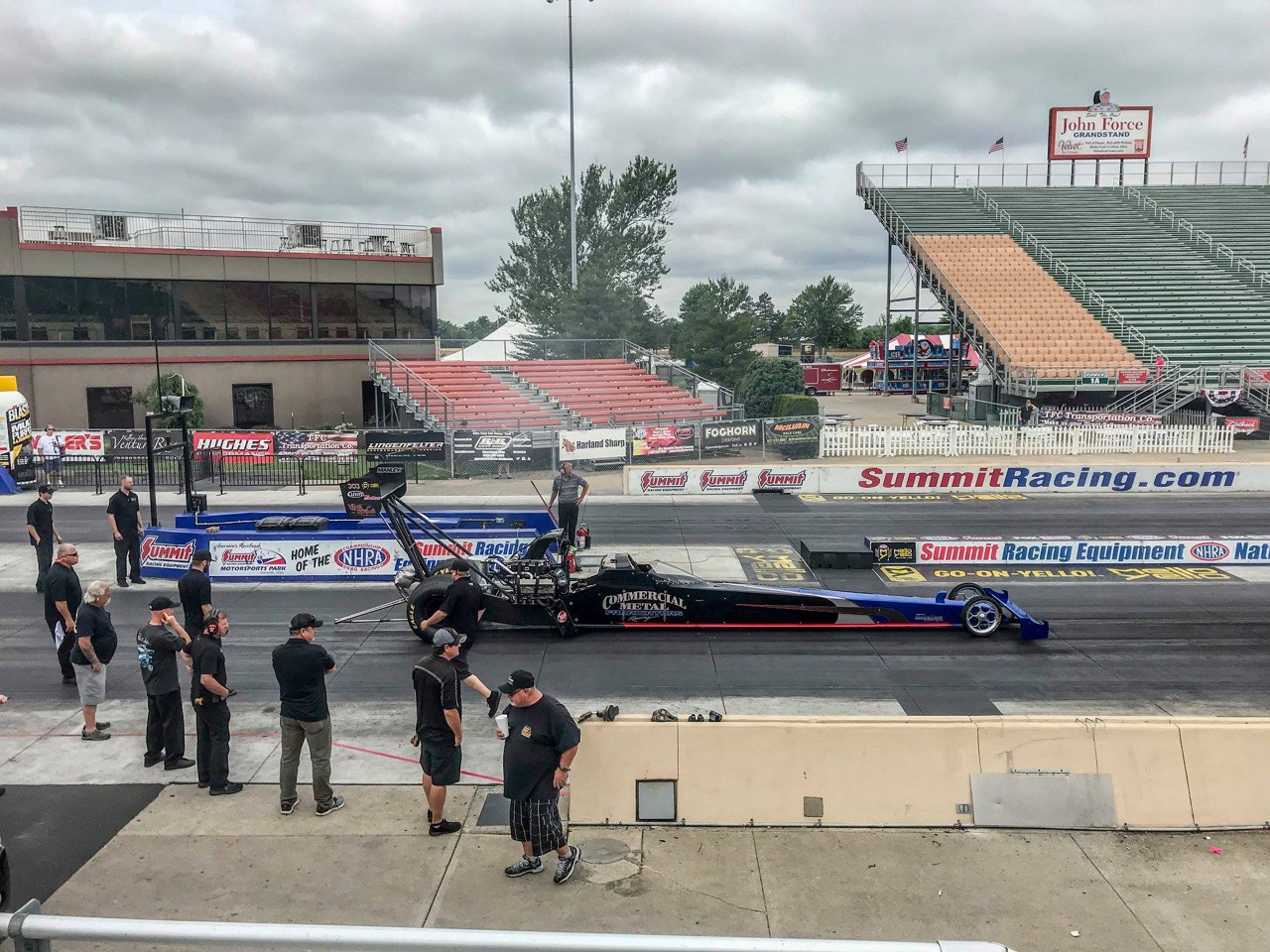 All set for qualifying sessions!
Monday, however, was another story. After 15 years of obsessing over Top Fuel dragsters and striving for the opportunity to pilot one, I strapped into the seat of Pat Dakin's 11,000 horsepower nitro burning machine to begin licensing in the premier class of professional drag racing. Everything about this car is on another level compared to what I'm used to. Our A/fuel car is an absolute monster, but this Top Fuel car is in another galaxy. The acceleration turns borderline brutal when the clutch locks in and I was along for the ride from there.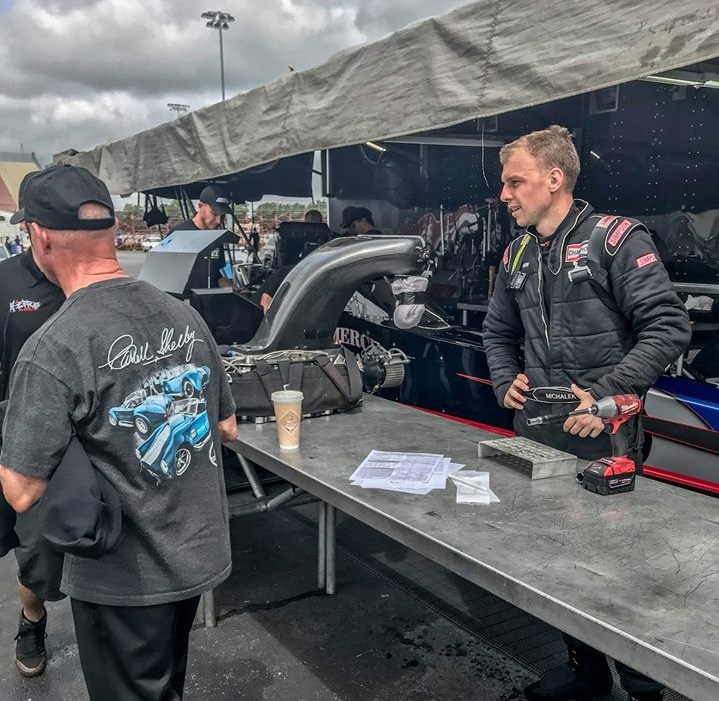 Getting ready for day two!
I was fortunate to make two runs on Monday morning with a best lap clocking in at 3.849 seconds at 310.70 MPH; both of which shattered my previous career bests. I'm by no means a full-on Top Fuel driver at this point, but I have validation that I have it in me to pilot one down the track.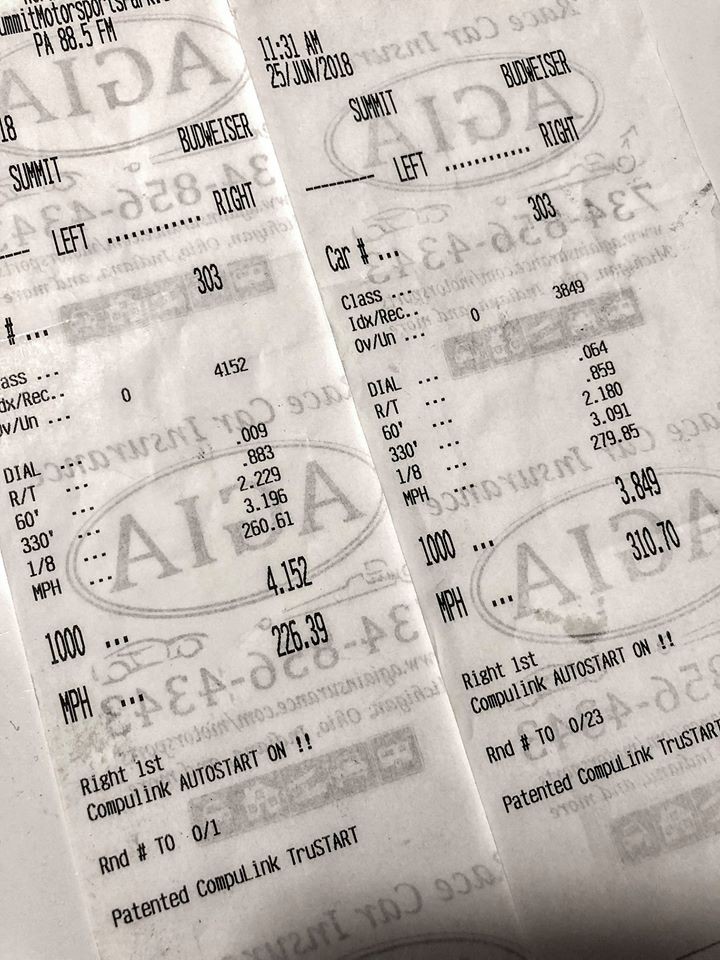 The results from a quick two days!
Our season is truly just getting underway and we can't wait to get back out on track to burn more nitro!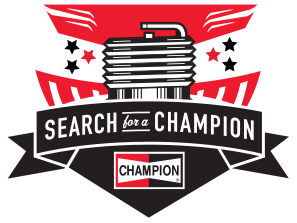 CONGRATULATIONS TO THE 2017 SEARCH FOR A CHAMPION GRAND PRIZE WINNERS
Champion would like to congratulate our 2017 Search for A Champion Grand Prize Winners: On the Track Grand Prize Winner Blake Brown and Off the Track Grand Prize Winner Derek Fetter.