My name is AJ Flick, and I'm a sprint car driver for #TeamChampion. As a 3rd-generation racer, I got my start early by racing go-karts since I was four years old. In 2008, I got the chance to drive a Strictly Stock, and a year later my father and I built a Street Stock car; debuting it at Lernerville Speedway in 2010. I quickly picked up my first victory and six more over the course of three years. By 2014, we moved into the 410 Sprint Car Division as a Pure Rookie, even though none of us on the team had any experience with sprint cars. Since then I've had ten victories and two track championships, along with top 10's against the Allstar Circuit of Champions and the World of Outlaws.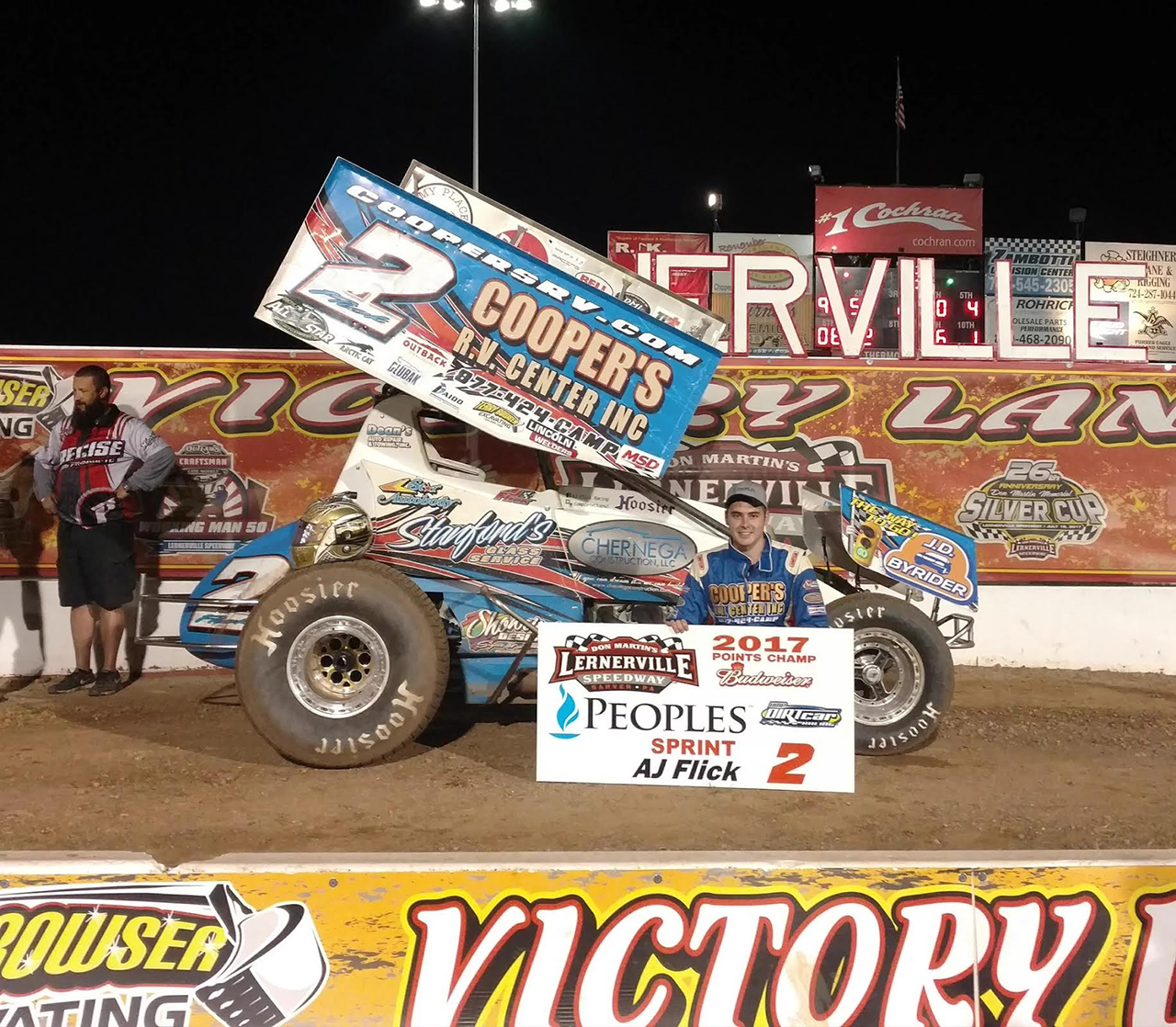 Me with #2
Entering the Search for A Champion contest and joining #TeamChampion has given us the financial support to take a lot more risks. It has also boosted our publicity and given us contacts in the racing world we'd never thought we'd make. I've learned the importance of interacting with fans and the racing community on social media as well. Being a part of #TeamChampion has been well worth the work and one of the biggest blessings in my racing career.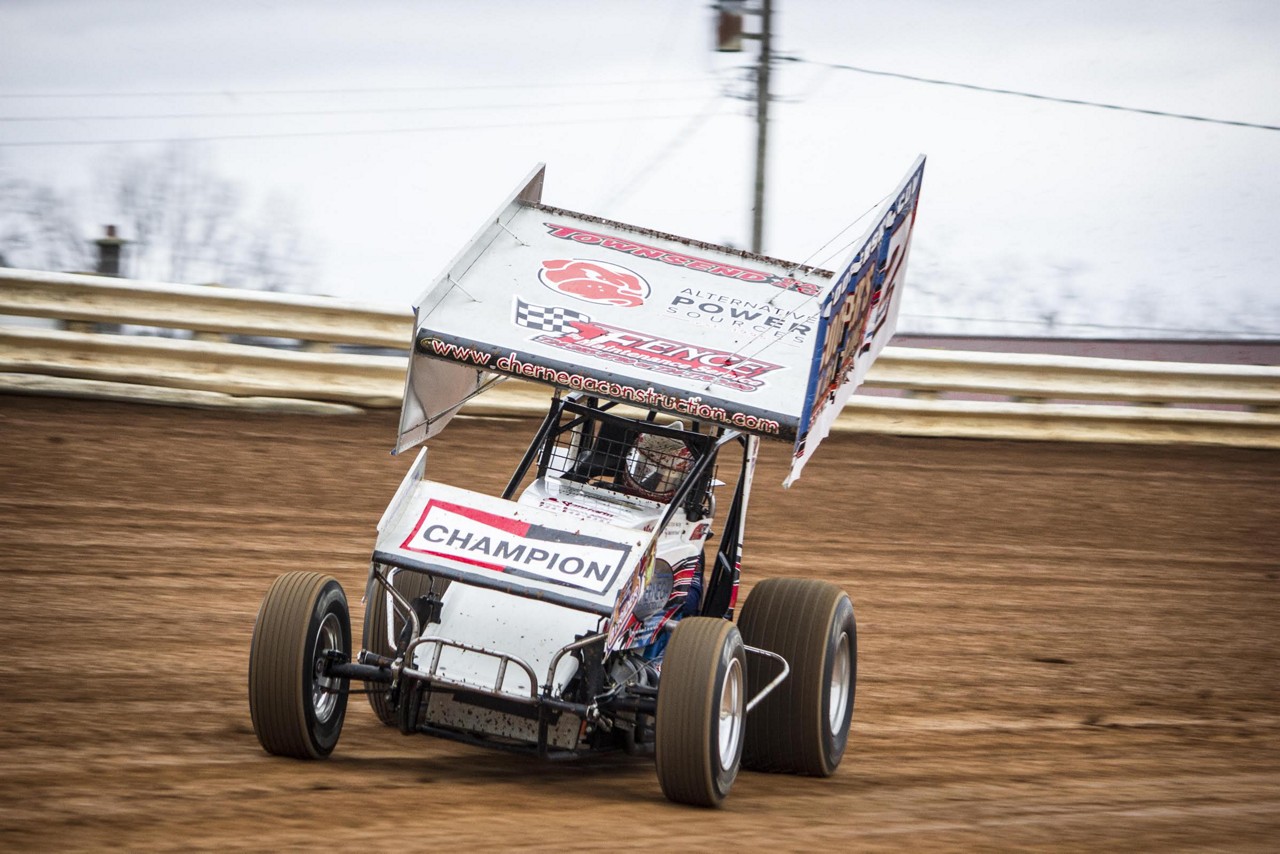 Hitting the dirt
My #ChampionLive takeover took place on Saturday, October 7 for the race at Dog Hollow Speedway; a track we haven't been to in over two years. That night, we faced a couple of difficulties. We were rushed to make adjustments in an area with horrible cell phone service, which made it hard to stay updated. By the time the feature rolled around, we had everything in line and ready to go. We moved forward in the heat race from 6th to 3rd but could only manage a 6th place finish in the feature after starting 5th. I definitely wanted to do better being on #ChampionLive that night, but it's part of racing. Everyone knows you can't be perfect every night. We encounter issues every time the track gets slick.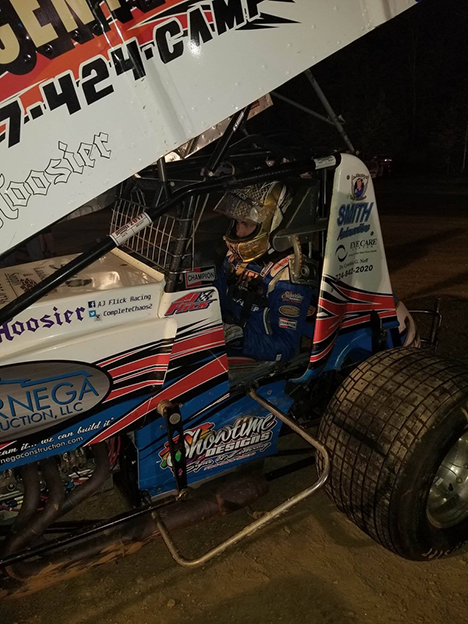 In the cockpit
So this past week, we have all been at work trying to improve the car for the remainder of the racing season.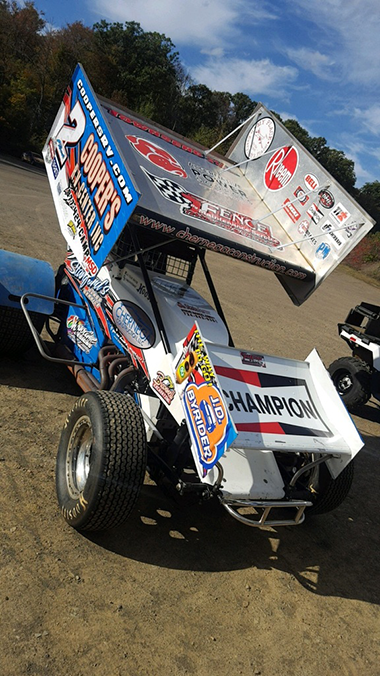 Till next season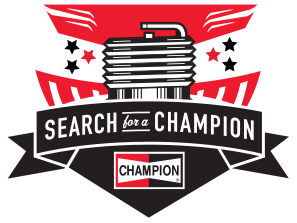 CONGRATULATIONS TO THE 2017 SEARCH FOR A CHAMPION GRAND PRIZE WINNERS
Champion would like to congratulate our 2017 Search for A Champion Grand Prize Winners: On the Track Grand Prize Winner Blake Brown and Off the Track Grand Prize Winner Derek Fetter.