My name is AJ Flick and I'm a winged sprint car racer.
As the end of the race season was approaching, our team was in a difficult position. We recently won our first feature victory at Port Royal Speedway and officially became a member of the PA Posse.
At this point, our engine felt the wear and tear from a season of racing. With the upcoming World of Outlaws at Lernerville, we chose to use our smaller engine to avoid the risk of hurting the better one. This smaller engine was severely under-powered compared to the competition.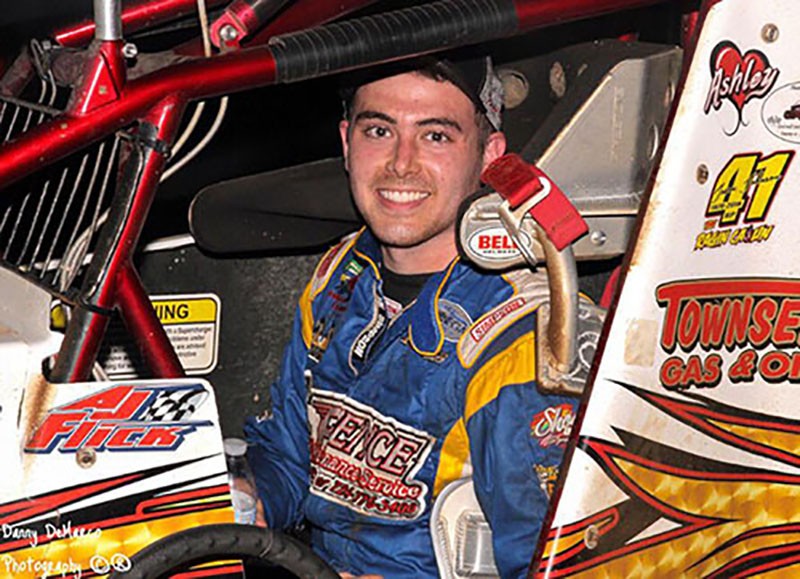 Nonetheless, the car felt great. During qualifying, we had one of the best finishes yet. We ended up in 24th place out of 40. I started sixth in the third heat race and reached the fifth spot during the final transfer. I worked my way up and finished sixth in the final qualifying run.  
I started third in the main event, and after a fantastic start, rode in second place comfortably for the next 12 laps. As we crossed the line to transfer into the main event, the car went up in smoke, and began shuttering. I quickly turned the power off and the car came to halt over the banking. I was towed to the pits while leaving a long trail of motor oil. Unfortunately, we lost a crank shaft and our night was over.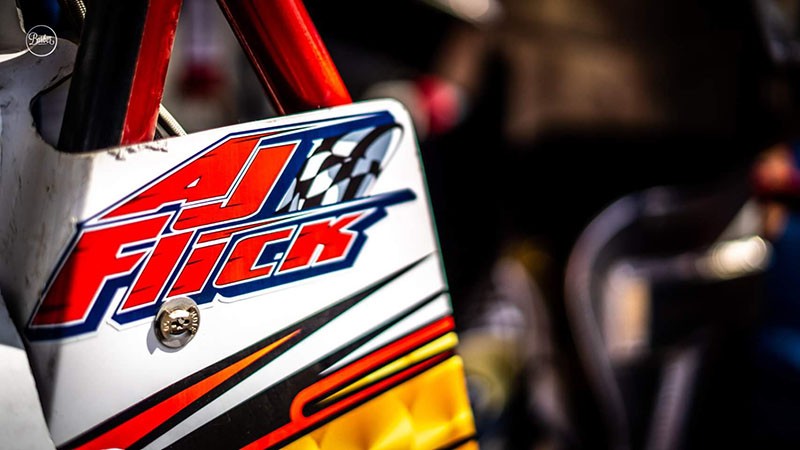 That's how racing can be at times, but I'm beyond proud of our effort to make the show with the smallest engine in the field.
We made huge strides this year in terms of finding speed. We're already looking ahead to more work during the off-season. I know that if we can accomplish the goals we set for winter, we can come out of the gates in 2019 stronger than before.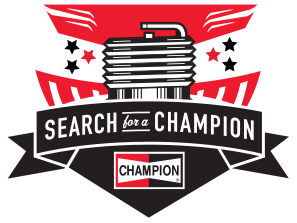 CONGRATULATIONS TO THE 2017 SEARCH FOR A CHAMPION GRAND PRIZE WINNERS
Champion would like to congratulate our 2017 Search for A Champion Grand Prize Winners: On the Track Grand Prize Winner Blake Brown and Off the Track Grand Prize Winner Derek Fetter.