What's harder than winning a national drag race event? How about doing it twice.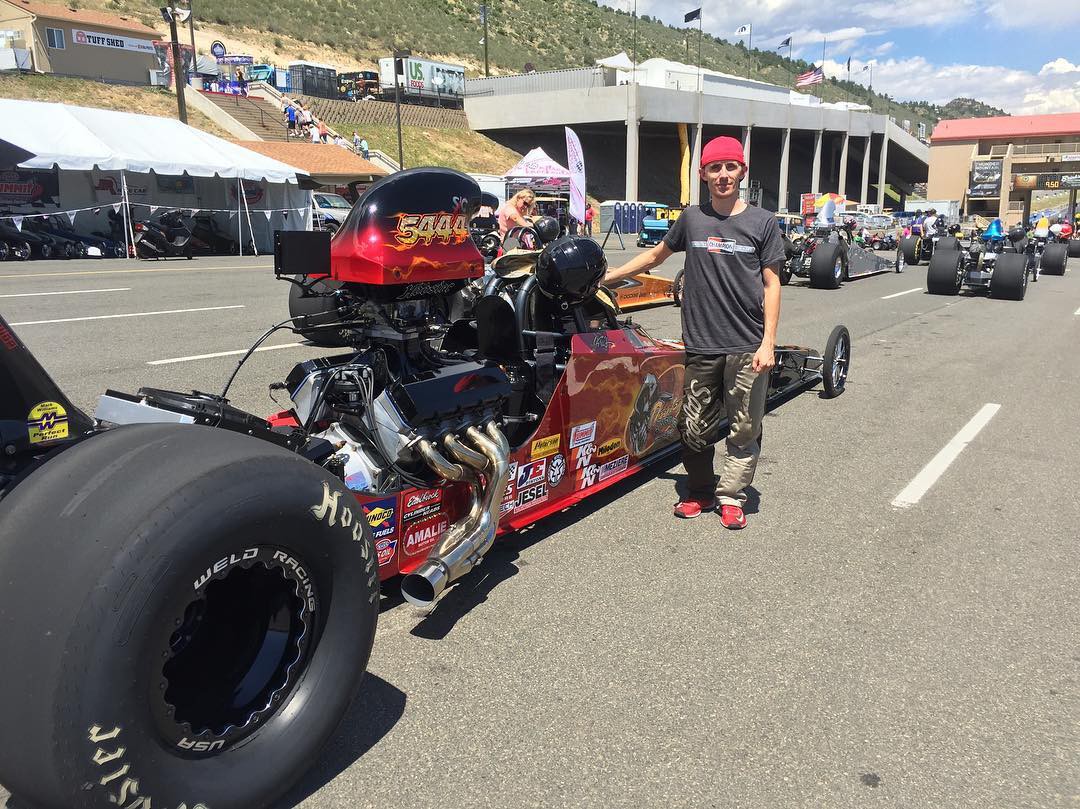 Gearing up for the 2016 Mopar Mile High Nationals
This year I returned to Bandimere Speedway and did a #ChampionLive takeover for the 2017 Mopar Mile High Nationals as the defending champion in the Super Comp category. You could say it's familiar territory; the racetrack is a 10 minute drive from my home in Morrison, CO. I've been racing there for 20 years and have worked there for seven. I've had my highest highs and lowest lows on that racetrack, from going years without wins to eventually racking up 13 track championships. Last year, I fulfilled my lifelong dream there of a national event victory at the 2016 Mopar Mile High Nationals.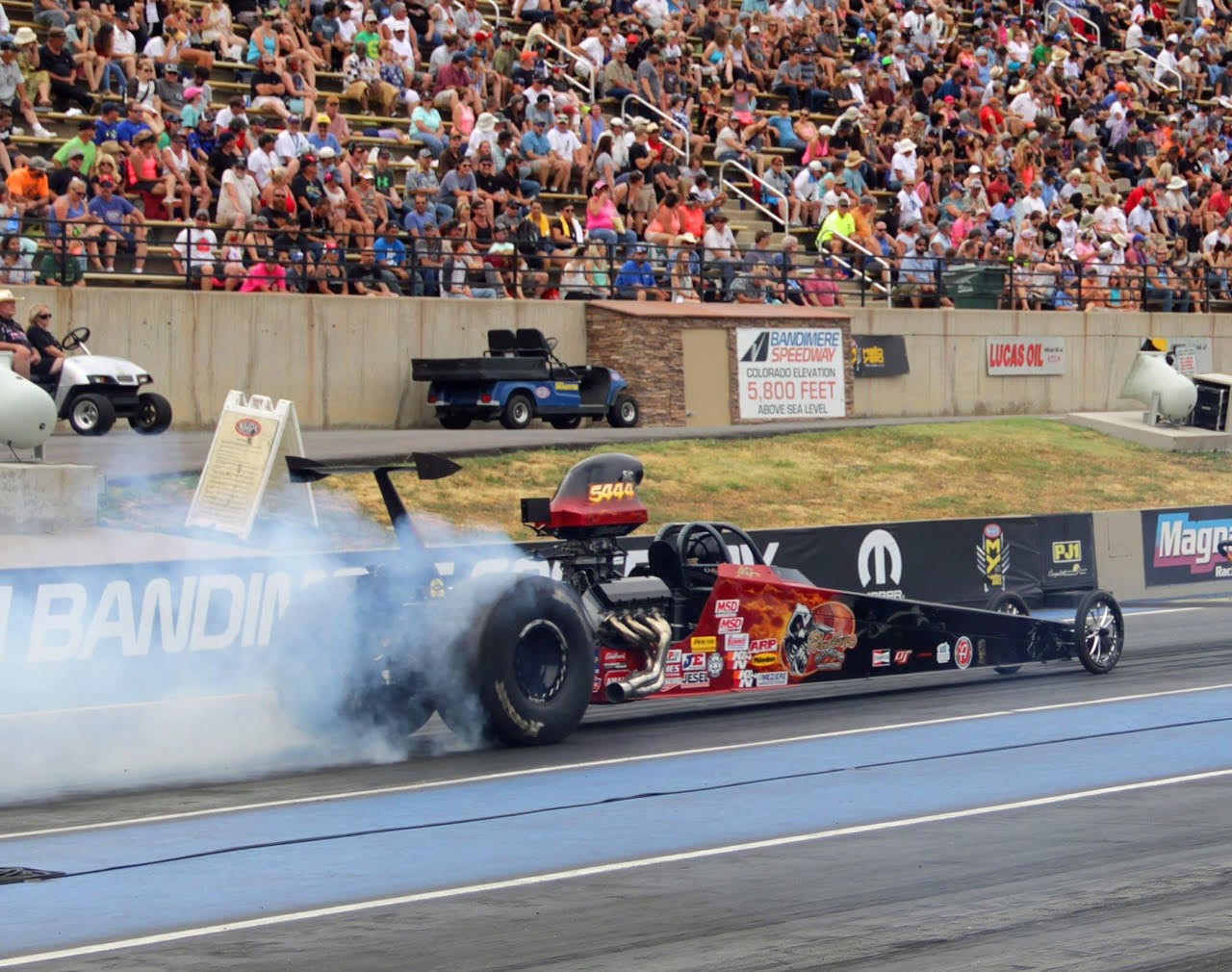 Burnout time
When the 2017 Mopar Mile High Nationals came around, I was reminded of a famous drag racer's quote, which was something along the lines of, "A racer's mental game can't necessarily win the race for them, but it can surely be the reason they lose the race." It was a mental game for sure. I've claimed victory before, but winning twice in a row is pretty unlikely. So I proceeded with cautious confidence, up against some of the best racers in the nation. Thanks to the right combination of timely driving skills, a bit of luck, and 27 years of support from my family; I claimed my second title.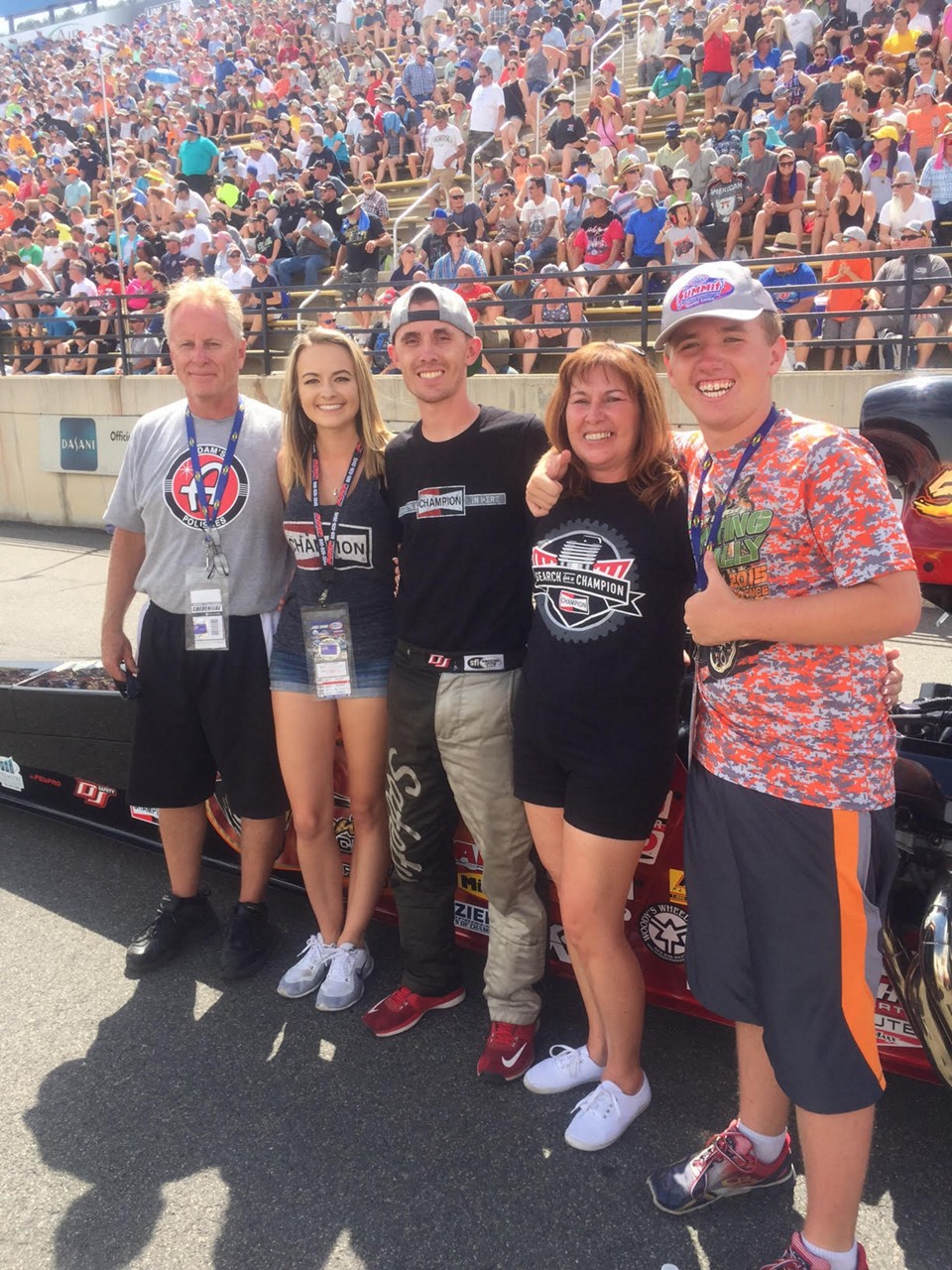 The family behind the victory
Last but not least, #TeamChampion and Champion's continued support has been a blessing. In the three years after entering the Search for a Champion contest, I've seen four track championships, two national championships, and numerous nationally recognized event wins. It's been an invaluable relationship to me and my family's racing operation.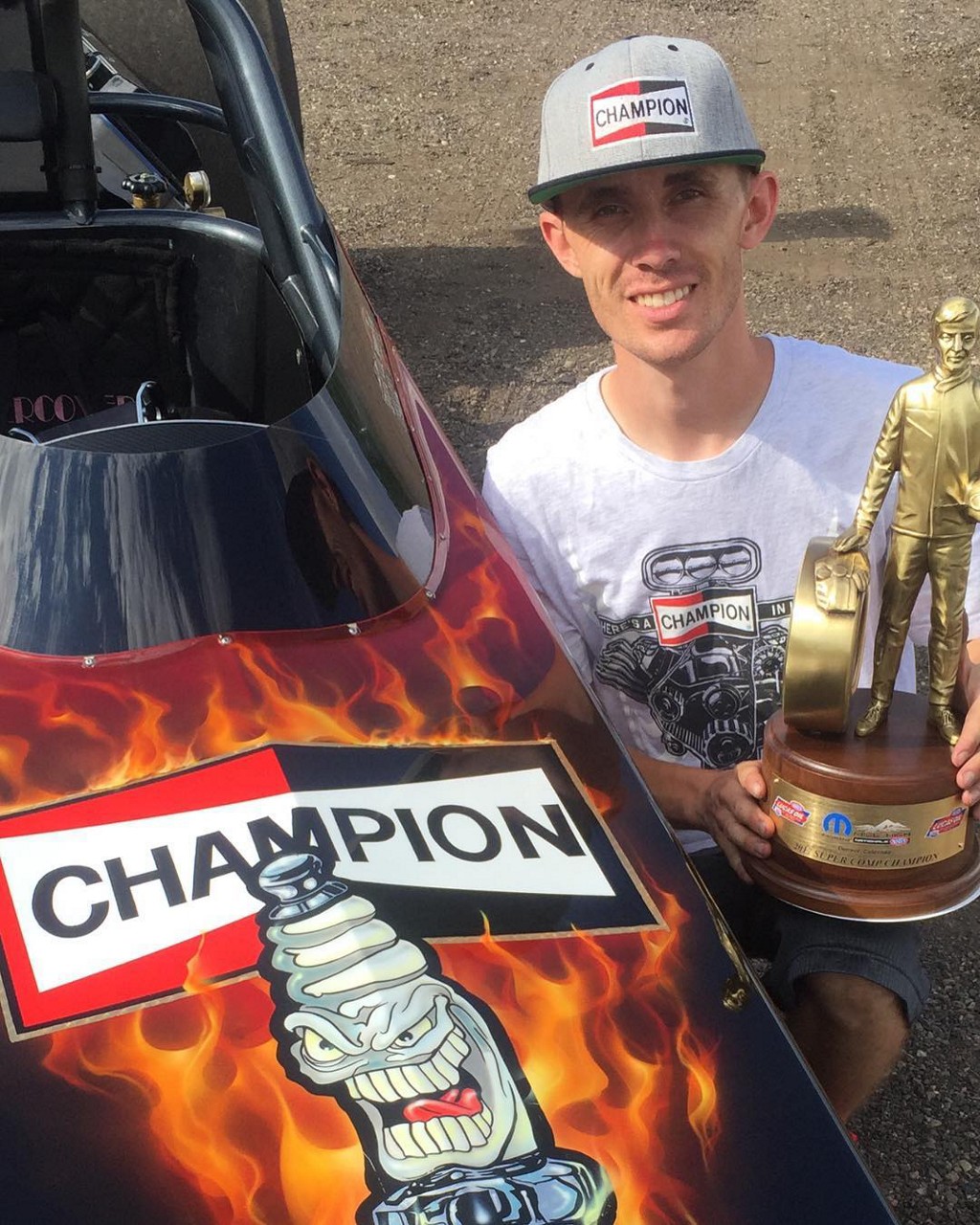 2018, I'm coming for you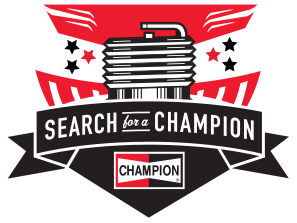 CONGRATULATIONS TO THE 2017 SEARCH FOR A CHAMPION GRAND PRIZE WINNERS
Champion would like to congratulate our 2017 Search for A Champion Grand Prize Winners: On the Track Grand Prize Winner Blake Brown and Off the Track Grand Prize Winner Derek Fetter.