I grew up on the Illinois/Wisconsin border in a small town called South Beloit: home to the Blackhawk Farms Raceway. It's a 1.95-mile road course built on an old farm, and now used by a number of organizations for testing and racing. You'll find motorbikes, go karts, driving schools, you name it. That's how I got into racing. 
My first experience with racing was with my dad. I was around three years old when he took me to a drag race. I just loved the cars, the speed, and meeting the drivers. Our local track Byron Dragway in Byron, IL hosts a Wheelstand Contest every year in the late fall. The great Arnie The Farmer Beswick was there—one of the original drag racers from the 50s and 60s. After watching those cars do wheelies and smoky burnouts, I knew I wanted a piece of the action.

Go karting isn't that huge, but with Champion helping promote us, they promote the sport.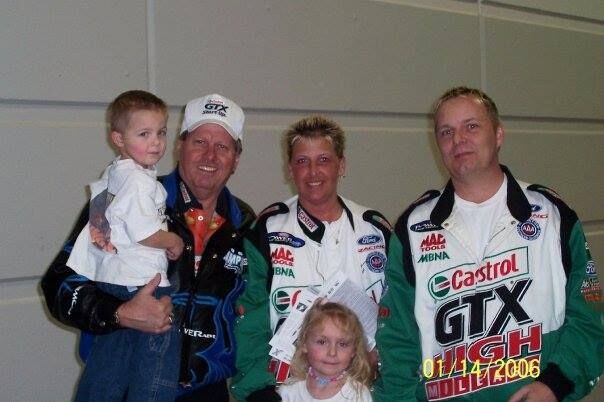 Young Cole with drag racing legend, John Force.
I've been riding ATVs and dirt bikes since age four, and had my first kart racing experience a year later. My parents saw that kart racing helped me stay focused—and it was safer than ATVs or dirt bikes—so they bought me one for Christmas in 2011 if I kept my grades up. And the rest is history.
I started out racing in the smallest class, Jr. Clone, at Sugar River Raceway in Brodhead, WI in 2012. No surprise, I wasn't that good. Turns out racing is pretty complicated. You need to know braking points, the "groove,'' tire pressures, different tire harnesses, scaling the kart, lasers for aligning the wheels, different types of oils, gasses, chasses, and that's only the beginning. Pretty different from my dad and grandpa's racing days. I learned quickly and moved up to the Honda Jr. Box Stock class. I capped off 2012 winning the Don Fairman Memorial Race. The next year, I won 15 of 19 features (all in Top 5s), 40 heat races, and the track record. Then I won the Don Fairman Memorial Race again, making me the only driver to win it twice.
In his first kart at Sugar River Raceway
That year my dad told me about the "Search for A Champion" contest. We already use Champion Spark Plugs in our motors, so we figured, why not submit a video and enter. I posted fliers at school, sent out emails, promoted myself on social media, and my parents and grandpa helped. I was up against some tough competition, and when they announced the winners, I was floored to get an Honorable Mention—I'd only been racing for a year!
2014 was a full-throttle year for me: I won a Regional Championship in the Jr. class in the Mid-American Sprint Series, and a few track records too. I followed the Championship Enduro Series (CES) racing at Blackhawk Farms twice during the year. I also did some road racing. In 2015 I followed both the MASS Series and CES. I won the Championship again in MASS in the LO206 Jr. Class and ran two classes in CES finishing 2nd in both.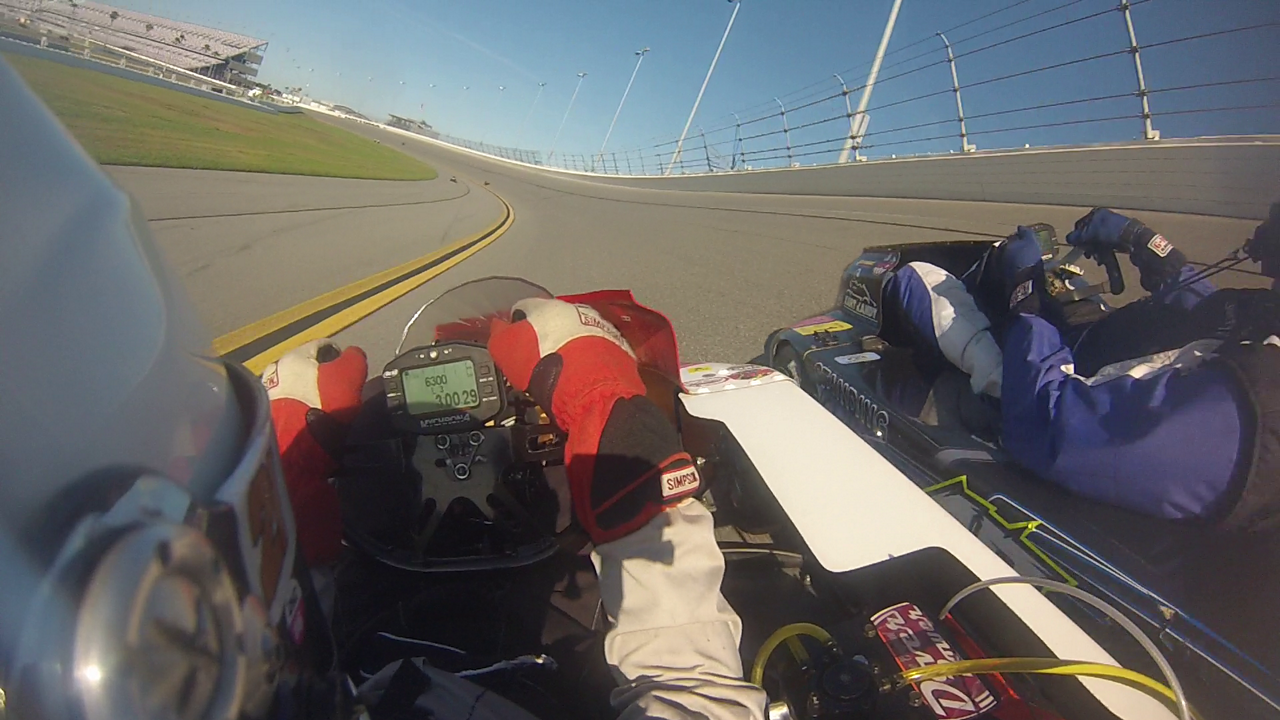 Braking in his new engine at a Daytona Kart Week practice
In early 2015, I lost my grandma, and after that my karting just didn't feel the same. She was a huge part of the team, and it was hard keep racing without her. To cheer me up, my grandpa took us to Daytona for World Karting Association's KartWeek. I decided to bring my Enduro Kart, just for the chance to race there, but then it was like a sign from Grandma, I won both classes! I realized that Enduro Kart racing was for me. I ended up winning the Jr. Animal Lite and Jr. Animal Heavy Championships in WKA, races in St Louis, Norway, IL, Brodhead WI.
Since becoming a Finalist in the Search for A Champion contest, people come up to us at races and say things like "I've seen you on Facebook!" Go karting isn't that huge, but with Champion helping promote us, they promote the sport.
Earlier this year, I had the chance to take over  the #TeamChampion social channels while racing at Roebling Road Raceway in Bloomingdale, Georgia. Our kart seems to attract people to our pits. Lots of spectators, track owners and track workers came by and told our team how much they liked the Wood Brothers theme we use. It's great meeting new people and hearing their racing stories. My highlight for the weekend was the 2016 Banquet for the World Karting Association where I received my awards for winning the two Road Racing Series Championships in 2016: Animal Jr Lite and Animal Jr Heavy Classes.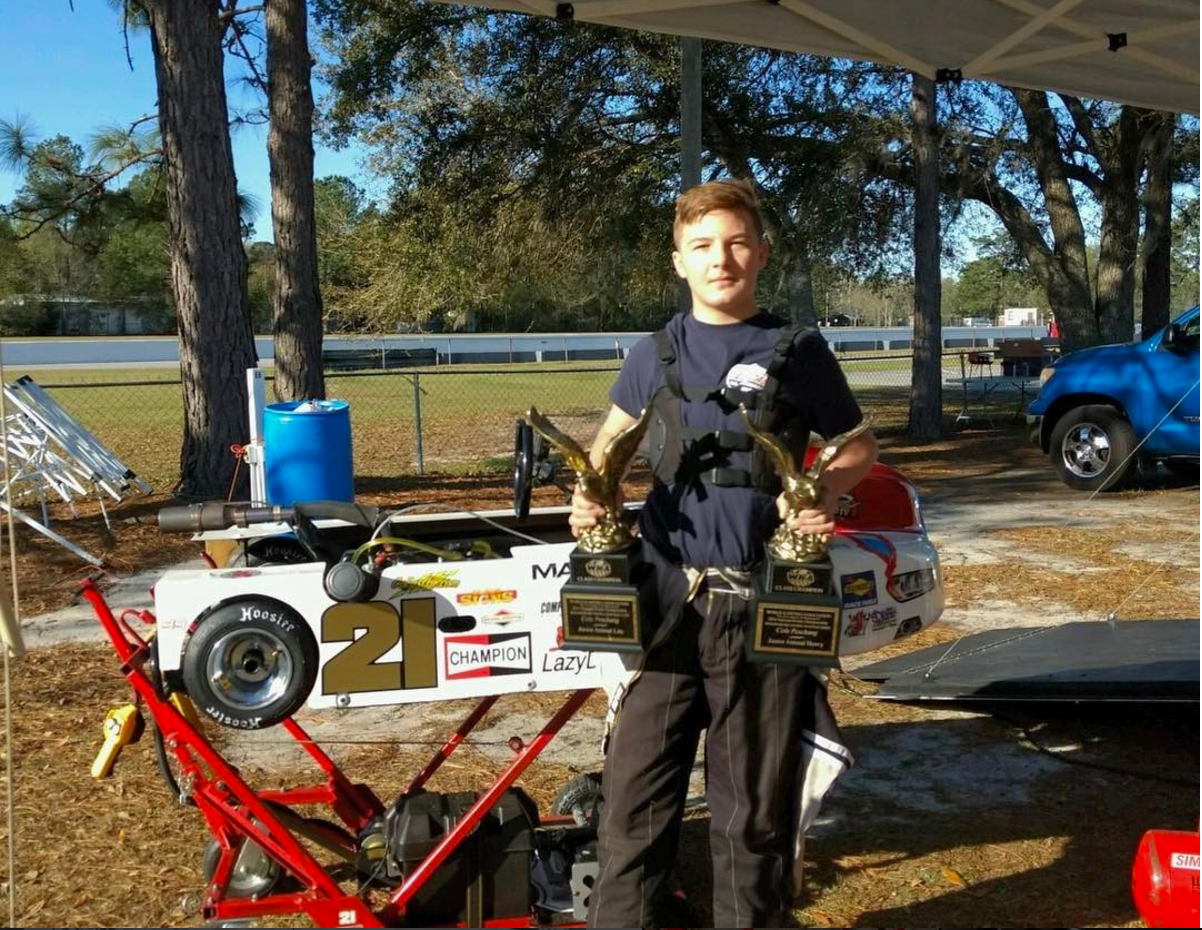 Awards from 2016
For 2017, I am switching back to Sprint kart racing. But this time I will be in a TopKart, racing in Yamaha classes. There will be a learning curve from my Coyote with a Briggs and Stratton Animal but I think I can handle it. My goal is to get into a car by the season's end. In karting, I am stuck in the slower classes until I am 18: too inexperienced to race in the Senior classes and too heavy to stay in Jr. classes. At my age, I can race in cars with roll bars, and by 18 I would have a few years of experience that would help in racing shifter karts. We'll see what the year brings!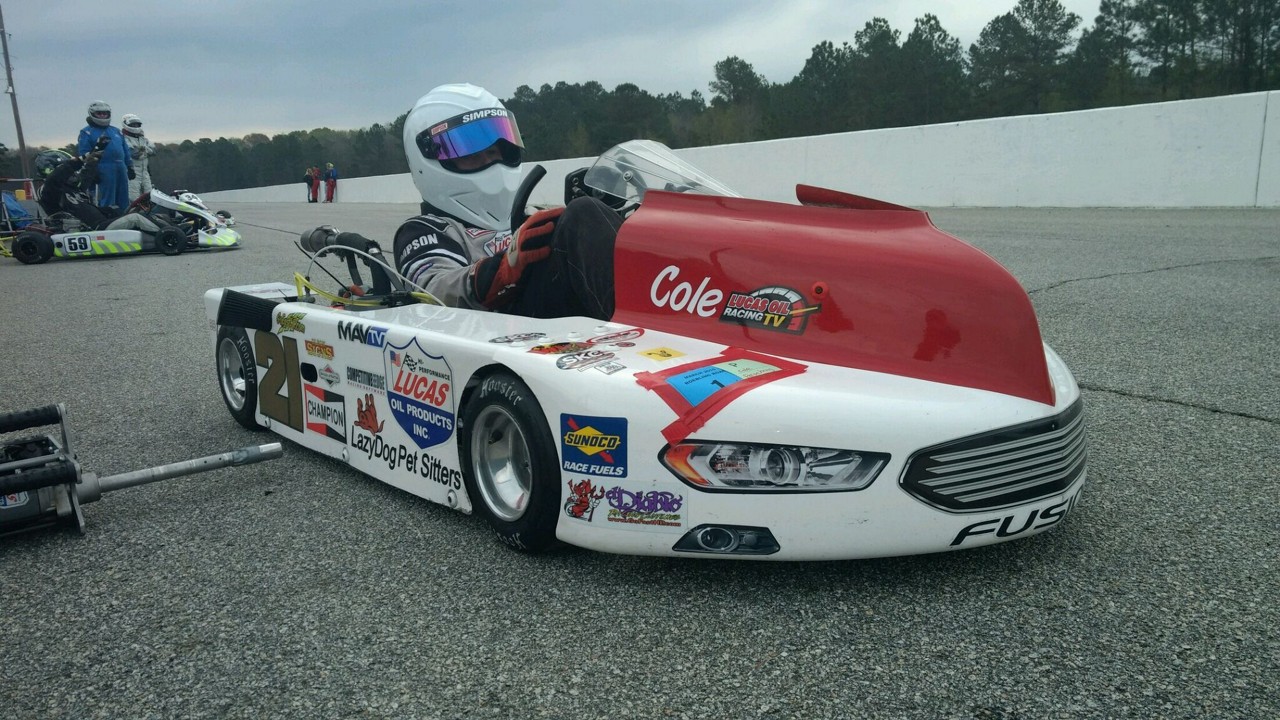 Weekend takeover at Roebling Road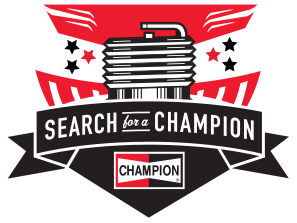 CONGRATULATIONS TO THE 2017 SEARCH FOR A CHAMPION GRAND PRIZE WINNERS
Champion would like to congratulate our 2017 Search for A Champion Grand Prize Winners: On the Track Grand Prize Winner Blake Brown and Off the Track Grand Prize Winner Derek Fetter.